Sustainability Q&A with Karen Troxell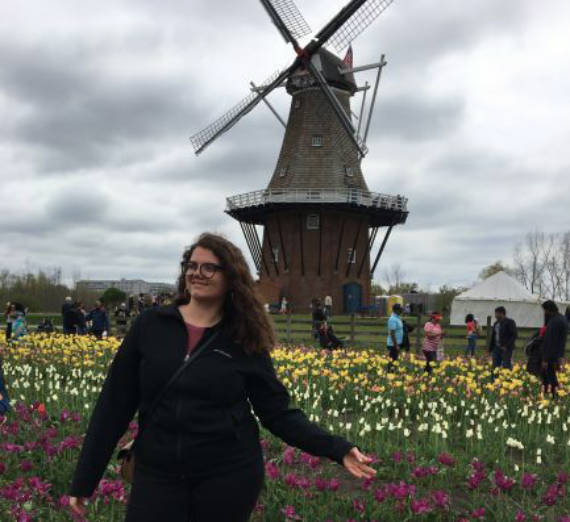 ---
What is your position or department at Gonzaga?
I am an AmeriCorps member serving as the Commute Trip Reduction Coordinator in the Office of Sustainability at Gonzaga.
What does sustainability mean to you?
Sustainability to me really means living my life in such a way that I am doing as little harm to the world around me as possible, while still enjoying the life I lead and understanding that the systems in place, in this country and around the world, are not inherently accommodating of sustainable practices.
How have you been involved in promoting sustainability on campus?
A big aspect of my job is educating people about their commute options. I think we all know that driving single-occupancy vehicles is not great for the environment, so I use various tactics to make sure that employees of the university are aware of their commute options and understand what resources they have available to them through the university, city, and county.
What are some things you do in your personal life to live sustainably?
Probably the biggest thing I do is that I don't drive. I use public transportation or walk everywhere. I recently bought a bike, so I'm also starting to bike a lot of places. I also try to be really intentional with any purchases I make. If I ever want to buy something, I usually ask myself how long I will own it and how many times I will think I will use it and if I really want it or if my brain is just falling for a marketing scheme that is designed to get me to want to buy things. I'm a quasi-vegetarian, which sounds complicated but it really just means I don't eat red meat and I very rarely will eat any other type of meat because of their effect on the environment.
How could Gonzaga continue to improve its sustainability efforts?
I personally would love to see some infrastructural changes related to people having cars on campus happen. Parking lot maintenance is pricey, and we know that driving is not good for the environment, so having less parking spaces and allowing people to work from home would be fantastic to see.
How will you continue to promote sustainability at Gonzaga?
I think COVID-19 has really changed how a lot of us are doing work and promoting sustainability in our personal lives, but it doesn't have to prevent us from doing so. I'm looking forward to doing some virtual educational workshops in the next month or so that will help people learn some skills related to bicycling and locating commute options, like bus lines and carpools.