Gonzaga Will Be 'Test Optional' for Class of 2021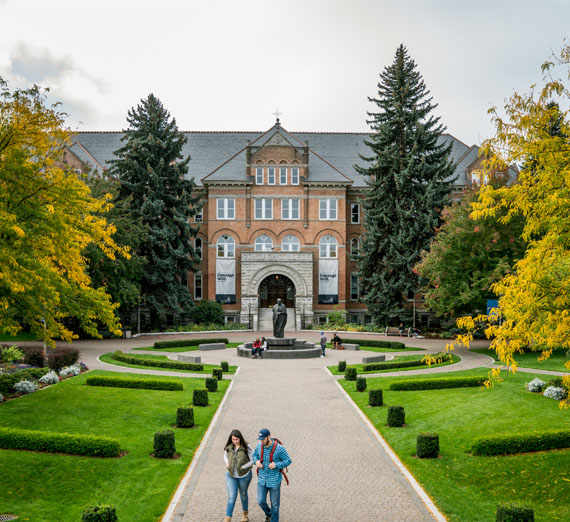 ---
SPOKANE, Wash. — Gonzaga University will suspend the admission requirement of a SAT or ACT score for students applying for college admission for fall 2021.
Both the College Board, which administers the SAT, and ACT Inc., have canceled numerous testing opportunities given the COVID-19 pandemic.
Gonzaga University will continue to review applications holistically, considering the context of a student's application, and carefully review each applicant's curriculum, grades, writing, activities and involvement (including part-time work), and character.
Gonzaga also recognizes that high schools may choose to use a "Pass/Fail" grading option, and the University notes that will not disadvantage students in the admission process.
The SAT or Scholastic Aptitude Test measures students' writing, critical reading and mathematics skills. High school students in grades 11 and 12 take SAT tests before entering college.
The ACT is a standardized test traditionally used in college admissions, administered by a nonprofit organization of the same name. The ACT covers four academic skills areas: English, mathematics, reading and science reasoning. It also offers an optional writing test.
If you have questions, please call (509) 313-6572 to speak with an admission counselor. For more information about enrolling at Gonzaga, please visit
https://www.gonzaga.edu/undergraduate-admission.