Sustainability Q&A with Julia Danahy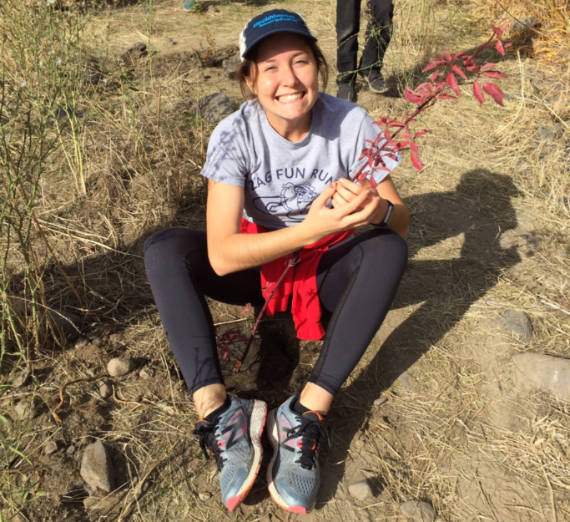 ---
What is your position and department at Gonzaga?
I am a Human Physiology major with an Economics minor on the pre-med track. I am a Co-Vice President for Gonzaga Environmental Organization and co-leader of the Waste Committee within GEO. I am also a captain on the Women's Club Soccer team here at Gonzaga.
What does sustainability mean to you?
To live while keeping the future of our planet as a priority.
How have you been involved in promoting sustainability on campus?
This year the Waste Committee recently held a waste audit which not only educated students on correct sorting, but also obtained data that represents campus waste statistics. During GEO events our committee also helps raise awareness for global waste problems.
What are some things you do in your personal life to live sustainably?
I compost and recycle at my house off-campus. I try to ride my bike whenever feasible. I make sure to avoid single use items such as coffee cups, grocery bags and Ziploc bags. I eat a vegetarian diet during the week.
How could Gonzaga continue to improve its sustainability efforts?
Install solar panels with the help GRIG and their road map. Continue to divest from fossil fuel companies. Promote waste sorting education to improve contamination rates and utilize composting.
How will you continue to promote sustainability at Gonzaga?
Currently, we are working to set up volunteering at a Gonzaga Men's Basketball game to help spectators sort their waste correctly. We are also planning to hold more waste audits in the spring.
---