Welcoming Agnieszka McPeak
Center for Law, Ethics & Commerce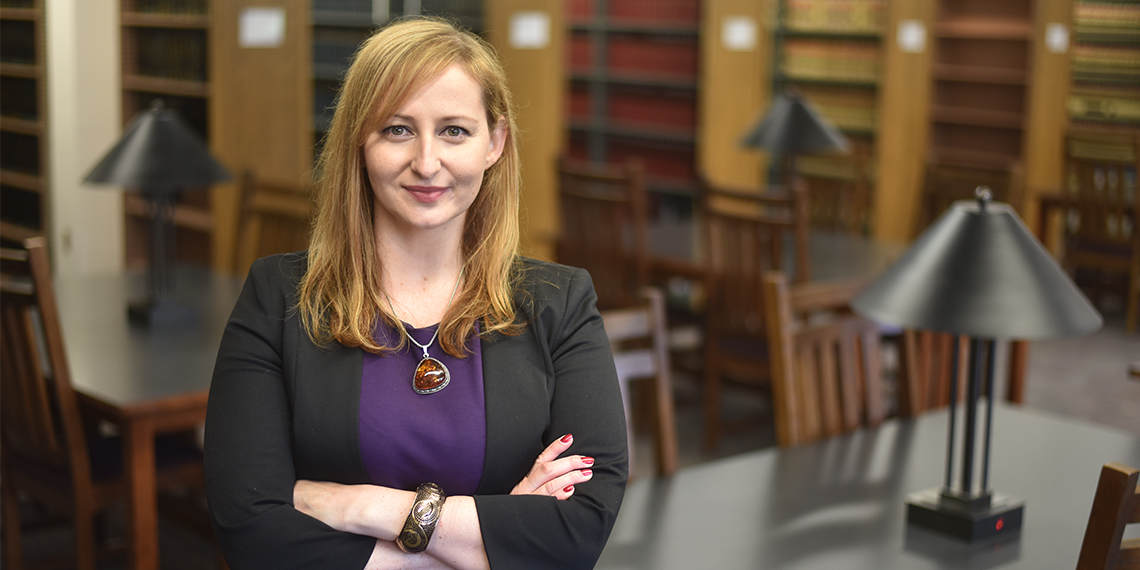 Gonzaga University School of Law is proud to announce the hire of Agnieszka McPeak as an associate professor and the new director of the school's Center for Law, Ethics & Commerce.

McPeak joins Gonzaga from Duquesne University School of Law. Her research and writing focus on the intersection of law and technology, particularly as it relates to social media, ethics, and tort liability in the sharing economy. McPeak's scholarship has been published in Wisconsin Law Review, Wake Forest Law Review, Connecticut Law Review, and Arizona State Law Journal, among other leading journals. Additionally, her work has been cited in several legal opinions, including a recent decision by the highest court of New York, redefining the scope of civil discovery of social media content.

Prior to her time at Duquesne Law, McPeak taught at the University of Toledo College of Law and Loyola University New Orleans College of Law. She holds a J.D., magna cum laude, from Tulane University and a B.A., with honors, from University of California at Santa Cruz.

"Professor McPeak is an academic superstar of national reputation whose groundbreaking work in business law spans industries and technologies," said Jacob Rooksby, dean of the School of Law. "A dedicated classroom teacher and successful program builder, her wide-ranging skills and experiences will be an asset to the Gonzaga Law School community from day one."

McPeak will take the helm of Gonzaga Law's Center for Law, Ethics & Commerce as it enters a new phase of programmatic expansion, drawing on the talents of existing faculty. "I'm looking forward to building on the already impressive foundation of ethics and public service at Gonzaga Law," McPeak said.

As a political refugee from Poland who came to the United States as a child, McPeak grew up in the San Francisco Bay area and is excited to return to the West. Gonzaga Law School looks forward to welcoming her to Spokane this coming fall semester.