Greater Gonzaga Guild Hosts Music Professor Joshua Shank Feb. 25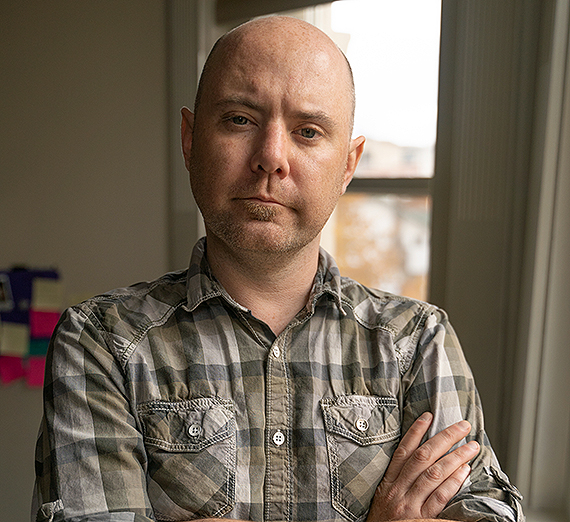 ---
SPOKANE, Wash. — The Greater Gonzaga Guild lecture series welcomes Gonzaga University music faculty member Joshua Shank, who will discuss "Music & Film throughout History" from 10:30-11:30 a.m., Tuesday, Feb. 25, in the McCarthey Athletic Center's Herak Clubroom. The event is free and open to the public. Coffee and networking start at 10 a.m.
Shank, who earned a doctor of musical arts in composition at the University of Texas, will focus on how music is used in the medium of film. His lecture will cover the early history of the film music genre as well as the techniques and music of modern-day film composers such as John Williams and Hans Zimmer.
Shank also earned a master's degree in music composition at the University of Texas and a bachelor's degree in vocal music education from Luther College. At age 20, he became the youngest winner of the Brock Award from the American Choral Directors Association. Since then, he has sold over 150,000 copies of his work, which has been widely performed by educational and professional ensembles. He describes himself as a teacher, composer and collaborator.
Shank joined the Gonzaga faculty in 2018 as a lecturer in music, composition and music theory, as well as a conductor and the director of the Glee Club.
The Greater Gonzaga Guild is a long-standing "friend-raising" organization dedicated to showcasing faculty expertise and important programs at the University through six sponsored lectures each year. Everyone is invited to bring a friend and introduce them to the informative and fun lectures and discussions that promote lifelong learning.
For more information, please contact Mary Joan Hahn, Gonzaga senior director, community and public relations at (509) 313-6095;
hahn@gonzaga.edu
.