Gonzaga Ranks in Top 10 for Peace Corps Volunteers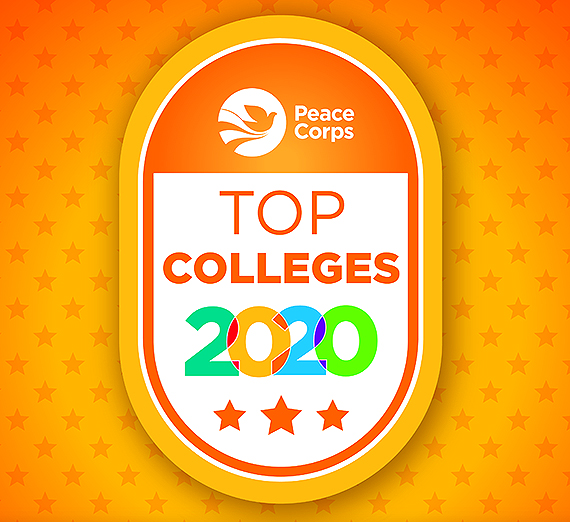 ---
Among Midsize Colleges, Universities
SPOKANE, Wash. — Gonzaga University is the nation's No. 9-ranked (tie) Peace Corps volunteer-producing institution among "Medium Colleges and Universities" in 2020. There are 23 Gonzaga undergraduate alumni volunteering in countries worldwide, an increase from 21 last year when Gonzaga ranked No. 15.
Since the Peace Corps' founding in 1961, more than 370 Gonzaga alumni have served abroad as volunteers. In 2019, Washington ranked No. 8 on the agency's top states rankings with 271 volunteers serving worldwide.
"These schools are institutions that emphasize being global citizens and service-minded students," said Peace Corps Director Jody Olsen. "I am excited to know the graduates coming from Peace Corps' Top Colleges are using their skills to make a positive impact on their communities at home and abroad."
The Peace Corps ranks its top volunteer-producing colleges and universities annually according to the size of the student body. View the complete 2020 rankings of the top 25 schools in each category here.
Becca Dunne ('18) wrote home from Ukraine where she's serving in the Peace Corps.