Matt's Favorite Food in Spokane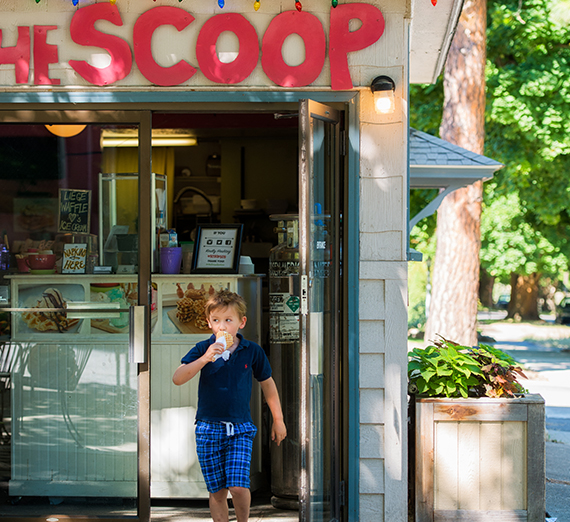 ---
Food is my favorite part of Spokane. One of the best parts about food in this city is that you can explore any neighborhood within the city and find a new favorite restaurant. Some of our most common tourist attractions are parks, but finding a great spot to eat is just as exciting! Below are some recommendations for every meal you can eat throughout the day.
Breakfast
Rockwood Bakery - $
Located near Spokane's famous Manito Park, Rockwood Bakery will bring you to a simpler time. The beautiful, rustic bakery does not provide their customers with WiFi but instead encourages you to read a book or chat with strangers! With coffee and a bakery that will satisfy all of the necessities you need to start your day, you will feel that you can take on the world after a visit to Rockwood Bakery.
Yards Bruncheon - $$
Spokane's hottest developing area is Kendall Yards. In Kendall Yards, you can find delicious restaurants with great views of the Spokane River, as well as access to the Centennial Trail. Yards Bruncheon has a seasonal menu throughout the year, but can satisfy any craving that you may have for brunch. Be sure to try a flavor unique to Spokane with the Wild Huckleberry Pancakes (if they are in season).
Lunch
Soulful Soups and Spirits - $
It is no secret that Spokane winters can make even the most adventurous students spend their whole day inside. Located in downtown, Soulful Soups and Spirits offers hearty soups to warm you up on those 20° days in mid-February. Any of their soups are made even more delicious with an addition of a slice of beer bread. Throughout the year, Soulful Soups also offers open mic nights for music and slam poetry. I recently attended a wedding catered by Soulful Soups. If two people are willing to have this restaurant responsible for the best day of their life, how can you say no?
Brooklyn Deli - $$
Do you believe that a sandwich is a quintessential form of lunch? Look no further than Brooklyn Deli. Their Chicago Reuben is the best sandwich I have ever eaten. If you are looking for soups, salads, or sandwiches, Brooklyn Deli will leave you full and thankful that such a great place exists.
Dinner
The Flying Goat - $$
Consistently referred to as the best pizza in Spokane, The Flying Goat offers artisan pizzas in a beautiful neighborhood near Audubon Park. Be aware that every pizza typically feeds two people, but you would likely regret ordering any less than two pizzas. Delicious housemade chips offer a simple, yet delicious appetizer to accompany a good time and fantastic meal. Their patio is a great way to enjoy a warm evening, but never fear – it has a fireplace as well, so you can enjoy fresh air into the fall.
Saranac Public House - $$
Saranac Public House offers a wide variety within its menu that will work for a family of all ages. I am a fan of their mac and cheese, but they also offer soups, salads, flatbreads, burgers, and more! Located in a unique part of downtown next to the Magic Lantern Theatre (which primarily shows indie films), Saranac is perfect for dinner and a movie!
Dessert
The Scoop - $
The. Best. Ice. Cream. You. Will. Ever. Eat. Located in my favorite neighborhood in Spokane, The Scoop offers an ice cream menu that changes every day. I would suggest a specific flavor, but we are talking ice cream here. I encourage you to try everything they offer.