Steps from Suffrage to Solidarity: Looking Back and Ahead
Parade March 25 through Campus

Campus Parade March 25
SPOKANE, Wash. — Almost 100 years ago, in March 1920, Washington state approved the 19th Amendment, which ultimately granted American women the right to vote. On March 25, at 12:15 p.m., a parade will pass through Gonzaga University's campus in honor of the men and women suffragists who marched before, and to offer GU community members an opportunity to march ahead in their memories.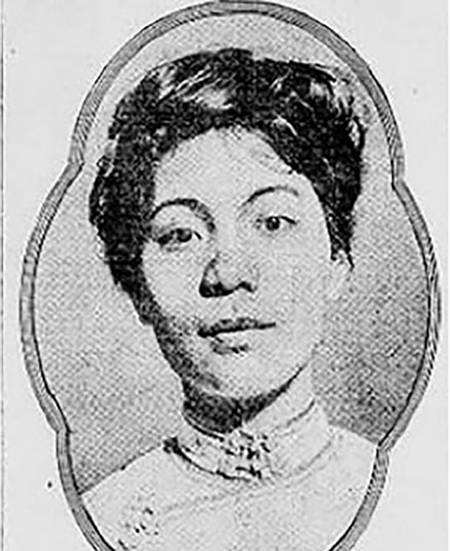 The parade will pay homage to the gatherings that earlier suffragists arranged to promote their campaign. Working-class women marched through the streets to demand improved rights for workers, says Veta Schlimgen, associate professor of history, who has provided the historical context for the parade.

At first, some criticized this "street-walking" as unfeminine and possibly inappropriate behavior. Soon, however, middle-class women adopted the parade technique. The Woman Suffrage Procession, which took place in Washington, D.C. in 1913, drew significant attention to the suffrage movement and amassed thousands of participants. Women joined the parade as professionals or state representatives, and some used street theater to promote their cause. Inez Milholland, a lawyer, led the parade on a white horse while donning a dress, cape and tiara.

Schlimgen and her parade co-leaders Heather Crandall, associate professor of communication studies, and art faculty member Lenora Lopez Schindler are eager to point out that, despite the large-scale attention that events like the parade received, popular narratives have not equally remembered all members of the women's suffrage movement, such as men, women of color, and women of Chinese, Mexican, Indigenous, Puerto Rican, Philippine, and Pacific Islander descent.
"Today, we have an inaccurate understanding of women's suffrage as something that was just for white women and created just by white women," says Schlimgen, who also credits a half-dozen students who made in-class presentations to recruit students to participate in the parade. "Our commemorative parade seeks to correct this error by bringing out the stories of all suffragists."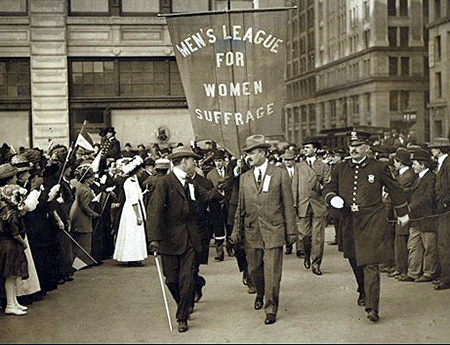 Schlimgen and Crandall have encouraged Gonzaga students, staff and faculty to join the parade representing clubs or other groups to raise awareness for their own modern causes. Faculty from the visual arts and theatre arts are assisting all parade participants in creating banners and sashes that represent their group, the historical backdrop of suffrage, women's accomplishments, or support for various forms of justice.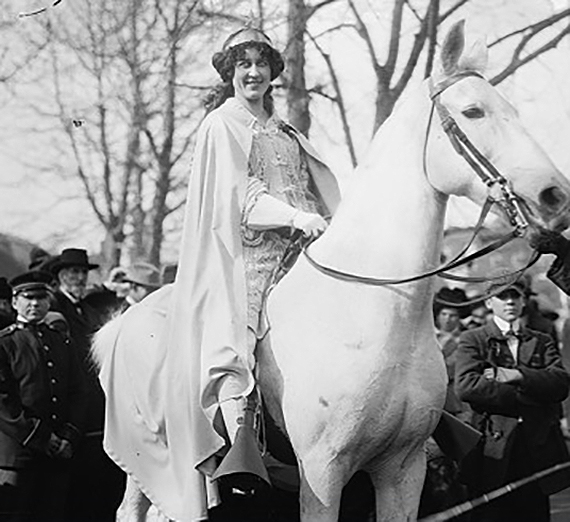 Harkening to the original parades featuring Milholland on horseback, the Gonzaga procession will also feature its own horse and rider.

Don't miss this historic event, taking place in the core of Gonzaga's campus, between the John J. Hemmingson Center (Desmet Avenue and Dakota Street) and the Myrtle Woldson Performing Arts Center (Desmet and Pearl Street).
For details about this and other aspects of Gonzaga's yearlong celebration of the advance from suffrage to solidarity, visit:
Academics
Diversity & Inclusion
Faith & Mission
Global Impact
University Advancement
News Center