Welcoming Visiting Assistant Professor Danielle Wingfield-Smith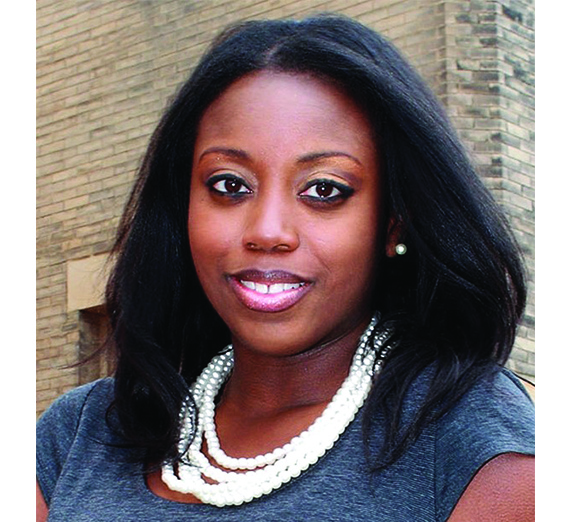 ---
SPOKANE, Wash. -- Gonzaga University's School of Law is pleased to welcome Dr. Danielle Wingfield-Smith as a visiting assistant professor with the
Center for Civil and Human Rights
.
"We are extremely excited to have Dr. Wingfield-Smith join our faculty as our next visiting assistant professor," Professor Jason Gillmer, director for the Center, said. "With both a J.D. and a Ph.D., she brings a unique interdisciplinary perspective to the position. Her work exploring desegregation in the Virginia public schools during the Civil Rights movement adds an important piece to our understanding of lawyers as agents of change. She will be a great asset to Gonzaga Law, and students are sure to benefit from her background and experience."
Dr. Wingfield-Smith was born in Prince Edward County, Virginia, one of the birthplaces of the monumental Brown v. Board of Education case. She received her Bachelor of Arts from the College of William & Mary, her Juris Doctor from the University of Richmond School of Law, and her Ph.D. from the Curry School of Education at the University of Virginia.
Before joining Gonzaga Law, Dr. Wingfield-Smith held an appointment at the University of Virginia as a postdoctoral research scholar. While there, she served as a research associate at both the Center for Race and Public Education in the South in the Curry School of Education and the Center for the Study of Race and Law in the UVA School of Law. Her primary areas of scholarship are legal history, race and the law, constitutional law, and education law and policy. Dr. Wingfield-Smith's writing has appeared in the Journal of African American History and the Harvard BlackLetter Law Journal.
The Center's inaugural visiting assistant professor, Dr. Jeffrey Omari, has accepted a full-time tenure-track position with Northern Illinois University School of Law, where he will teach constitutional law, privacy law, business associations, and torts. Appointed in 2018, Dr. Omari taught privacy law and constitutional law courses at Gonzaga Law while working on his research and assisting in the activities of the Center.
"Professor Omari has been an exceptional addition to Gonzaga Law," Professor Gillmer said. "He brought a strong commitment to students, scholarship, and the mission of the Center."
"I am excited about the opportunity to join the faculty, students, and staff at Gonzaga Law, with whom I share the same mission of putting passion into practice," Dr. Wingfield-Smith said.
"I intend to bring my zeal for history, legal advocacy, and social equity to Gonzaga Law and the Center for Civil and Human Rights." ~Dr. Wingfield-Smith
Dr. Wingfield-Smith's appointment will begin in August of this year.