Princeton Review Names Gonzaga among Best On-Campus MBA Programs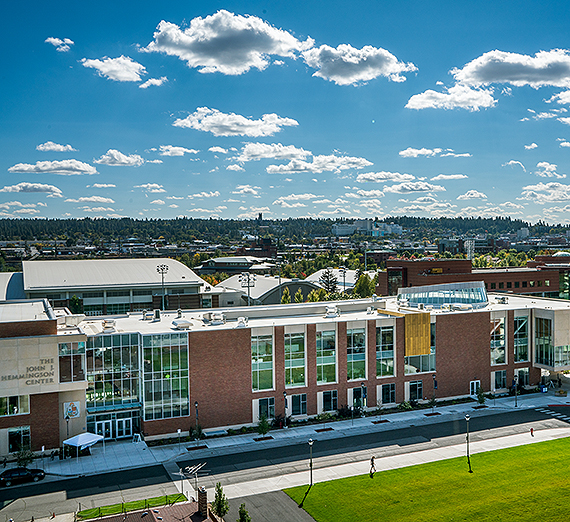 ---
SPOKANE, Wash. — The Princeton Review has named Gonzaga University's on-campus MBA program as one of the nation's 244 best. The program is included in the publication's list of the "Best Business Schools for 2021," released this week. Gonzaga's entry can be viewed online.
"We recommend Gonzaga as an excellent choice for an aspiring MBA," said Rob Franek, The Princeton Review's editor-in-chief, who notes the schools were selected based on data from its surveys of administrators at business schools during the 2019-20 academic year. The survey included more than 200 questions on topics including academic offerings, the classroom experiences of students, admission requirements, and alumni career success among others.
Franek said The Princeton Review's 80-question survey of students asked students about their school's academics, student body, and campus life as well as about themselves and their career plans.The student surveys were conducted during the 2019-20, 2018–19, and 2017–18 academic years.

The Princeton Review website profiles each school's academics, student life, admissions information, and graduates' employment data.
In its Gonzaga profile, the editors note that Gonzaga's approach to "teaching students life lessons through a Jesuit education" appeals to its MBA students. One surveyed student notes, "I cannot say enough about the flexibility and responsiveness of the MBA program team. From professors to the administrative staff, this experience has been outstanding."

The report also notes that the Graduate School of Business has a "great reputation in the business community," and a "flexible curriculum structure" designed with working individuals in mind (with evening, hybrid and online classes). Also, the program can be completed full time in three semesters (including summer, fall and spring).

For more information on Gonzaga's graduate business programs, visit the Graduate School of Business.