Dean Jacob H. Rooksby Elected to the American Law Institute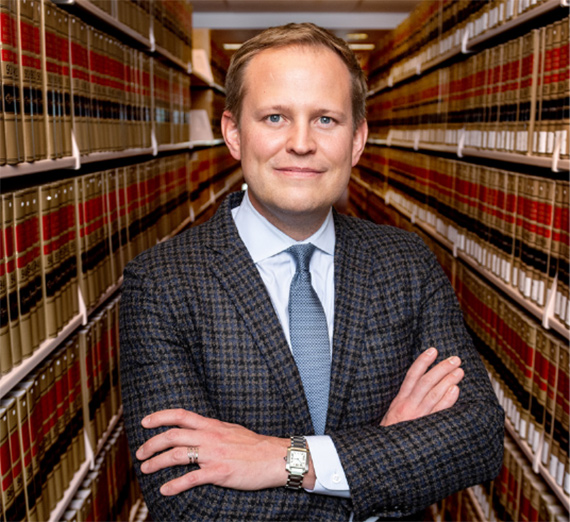 ---
In October 2020, Dean Jacob H. Rooksby J.D., Ph.D., was announced as a newly elected member of the American Law Institute (ALI). Rooksby is among the latest class of 36 legal professionals inducted from around the nation.

Founded in 1923, ALI is the leading independent organization in the U.S. producing scholarly work to clarify and improve the practice of law. It counts prominent judges, lawyers, and academics among its elected members.

"I am pleased to welcome this extraordinary group of new members and look forward to connecting and collaborating with them in person soon," said ALI President David F. Levi. "Although we welcome this class remotely, they are no less integral to the success of the ALI's Restatements, Principles, and Model Codes, and we are so grateful to have the benefit of their superb talent, experience, and judgment."

Appointed as dean of Gonzaga School of Law in June 2018, Rooksby leads Gonzaga's 108-year-old legal tradition with a renewed focus on innovation and excellence. He holds a joint appointment as a tenured professor of law and a professor of leadership studies.

"I am both honored and excited by the opportunity to work with my law colleagues from around the country in a unified effort to further ALS's mission to clarify, modernize and improve the law to promote the better administration of justice," Rooksby said.

Rooksby's scholarship and teaching focus on intellectual property law, higher education law, and tort law. He published his first book in 2016, The Branding of the American Mind: How Universities Capture, Manage, and Monetize Intellectual Property and Why It Matters, co-authored the 6th edition of The Law of Higher Education, and recently edited the Research Handbook on Intellectual Property and Technology Transfer. Licensed to practice law in Pennsylvania, Virginia, and Washington, Rooksby was formerly a member of the intellectual property practices of Dentons Cohen & Grigsby and McGuireWoods, LLP.

Dean Rooksby joins Professor Stephen Sepinuck as Gonzaga Law School's elected members of ALI.