Growing the Opportunity Northeast Team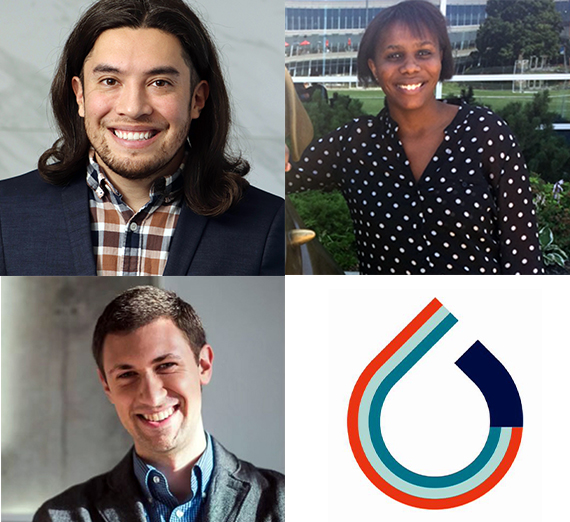 ---
Three new staff members have joined the Opportunity Northeast team in the Center for Community Engagement at GU. These Zags will play important roles as the initiative continues to strengthen and grow. We've asked them to introduce themselves.

Zinzi Kellen is assistant director of Campus Engagement, developing partnerships with departments and programs across the University to deepen engagement and outreach in Northeast Spokane.

Born and raised in South Africa, Zinzi has a social sciences degree from Rhodes University. She volunteered and worked for several non-profit organizations in South Africa and has a love for community engagement. She is particularly passionate about community led initiatives that are sustainable and tap into the natural assets of communities.

Zinzi wanted to work for Opportunity Northeast because it reminds her of her African roots; of the village taking care of its people and of the South African concept of Ubuntu which means 'am because you are.' She is also thrilled to join the CCE team and be part of facilitating opportunities for the GU family to serve the community and truly live the Jesuit mission.

Zinzi lives with her partner, two young children and two dogs.

Dylan Jouliot, a GU alum, returns to campus as a data and evaluation analyst, measuring the impact of Opportunity Northeast activities to drive continuous improvement of strategies and programs.

First off, I'm a proud Gonzaga grad and I'm thrilled to be coming back to work at my alma mater! I've spent my career working in various aspects of data management and analysis in the private sector, including stops at T-Mobile and LEGO. I earned my masters degree in Urban and Regional Planning from UCLA in 2018 and have been focused on working to improve city and community outcomes since then. While I've been working in the transportation sector the past two years, I'm excited for the opportunity to use data analysis to inform the work of improving health, education, and community engagement outcomes for Gonzaga's neighbors.

I was very excited as a Gonzaga alum to see the Opportunity Northeast announcement earlier this year and I'm thrilled to now be joining the team to put the initiative into practice. Throughout my career I've been pulled more and more towards roles where I can help people in a direct and tangible way and I see that so much through the work CCE does already and the work ahead for Opportunity Northeast. Seeing Gonzaga take the next step with ONE of being an engaged, open, supportive partner and neighbor to the Northeast Spokane communities is really exciting.

Something people might not know about me? If my last name sounds unique, that's because it's completely made up (well sort of)! When I attended Gonzaga my last name was Pouliot but when my wife (also a 2010 alum) and I married we combined our last names and came up with Jouliot, which seemed to fit. We've never heard of another Jouliot but we're hoping there's a long-lost Jouliot family fortune out there somewhere that's just waiting for us to claim it!

Trevor Iwata takes on the role of communications and marketing coordinator, to help keep the GU campus members and Northeast Spokane residents informed and engaged with Opportunity Northeast.

I grew up in Lake Arrowhead, a small mountain town in Southern California, before moving to Walla Walla, another small town in eastern Washington, to attend college and begin a career path in steel manufacturing. Nearly 10 years later, I moved to the "big city" of Spokane to work for the Kalispel Tribe. Living in small towns all of my life, I deeply understand the importance of bringing people together with programs intended to support our communities.

I am honored to be a part of Opportunity Northeast and the Center for Community Engagement team and can't wait to begin work with place-based community engagement in Spokane. Aside from loving the abundant outdoors that Washington has to offer, I am a proud Eagle Scout with a passion for technical theater and contemporary art.

We are grateful for the generous benefaction that has made these positions possible. We trust everyone will join us in welcoming Zinzi, Dylan and Trevor to Opportunity Northeast.