Professor Gracon Receives Fulbright Specialist Grant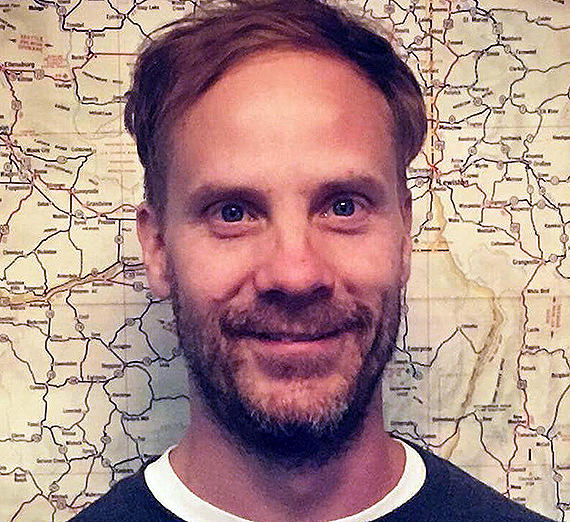 ---
SPOKANE, Wash. — David Gracon, Ph.D., assistant professor of integrated media at Gonzaga University, has received a U.S. Fulbright Specialist grant that will allow him to work for up to six weeks abroad, continuing his international work with media literacy education/training, digital media production and the advocacy for democracy in a global context.
Gracon will work alongside representatives of other universities and organizations in a country to be determined during the next three years. Due to COVID-19, a projected travel date has not yet been confirmed for Gracon to begin his Fulbright Specialist grant.
For the 2017-2018 academic year, Gracon was a U.S. Fulbright Scholar teaching undergraduate and graduate courses in media studies and media literacy at Precarpathian National University in Ivano-Frankivsk, Ukraine. He also trained professors from around the country and assisted in their media literacy certification alongside the U.S. Embassy in Kyiv.
As a Fulbright Specialist, Gracon will work at a foreign institution leading activities including seminars, trainings and collaborative workshops. In addition, he will consult with faculty developing curricula for courses, lecture at the undergraduate or graduate level, engage in strategic or institutional planning.
Gracon joined the Gonzaga faculty in 2019. He earned a doctorate in media studies from the University of Oregon in 2010 and taught from 2010 to 2019 at Eastern Illinois University where he was tenured in the department of communication studies. His research interests focus on the integration of digital video production and critical media studies. He views media as a tool to transform the lives of people and society for the greater common good.
The Fulbright Specialist program, launched in 2001, offers scholars unique opportunities to share their knowledge and skills to contribute to projects in foreign countries. The short-term, on-demand work they provide helps international institutions conduct projects and activities toward advancing their priorities and goals.
"When I return, I will actively discuss my experience through a formal presentation and work to further promote the Fulbright program on the Gonzaga campus by encouraging students and faculty to apply and partake in global exchange and mutual understanding," Gracon said. "Doing so puts our university mission of global competence into practice."
For more information, please contact David Gracon, assistant professor of integrated media, at gracon@gonzaga.edu.