An Evening with Bestselling Author Chris Lowney Nov. 5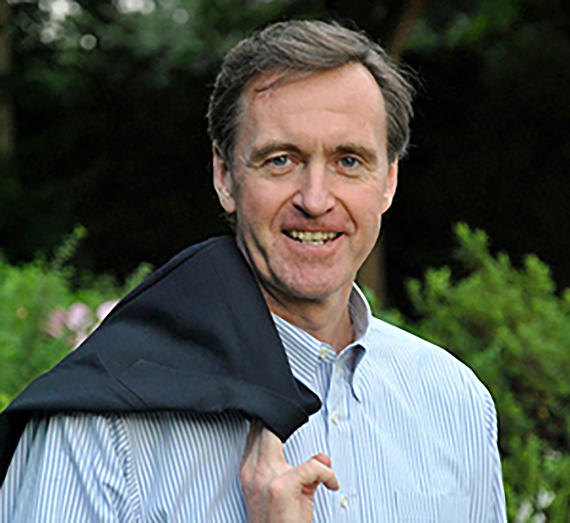 ---
Event Launches Canfield Family Lifelong Learning Series
SPOKANE, Wash. — Chris Lowney, bestselling author and popular speaker, will discuss "The New Leader: What 2020 Taught Us about How to Lead in 2021 (and after)" at 6 p.m., Thursday, Nov. 5 as the inaugural speaker for the Gonzaga University School of Business Administration's Canfield Family Lifelong Learning series.
The virtual event is free and open to all; registration is required online.
"We are thrilled to have Chris Lowney as the inaugural speaker for the Canfield Family Lifelong Learning series," said Ken Anderson, dean of Gonzaga's School of Business Administration. "Chris is an outstanding speaker and his passion for leadership and Jesuit values will make for a compelling talk. Many thanks to the Canfield family for making this event possible."
Lowney, who serves as vice chair of the board of CommonSpirit Health, America's largest nonprofit health system with $29 billion in revenues and more than 150,000 employees, is also the author of six books and co-author of two more. His bestselling "Heroic Leadership: Best Practices from a 450-Year-Old Company That Changed the World" (2005) has been translated into 11 languages.
A one-time Jesuit seminarian who later served as a managing director of J.P. Morgan & Co on three continents, Lowney is a popular keynote speaker who has lectured in more than two-dozen countries on leadership, business ethics, decision-making and other topics.
Lowney said it is a privilege to speak at the event.
"I'll be talking about leadership amidst today's challenging, volatile environment, and the community I'll be talking to — the Gonzaga community — has distinguished itself over the years by showing us what great leadership looks like in life and work," Lowney said.
"Gonzaga's School of Business Administration aims to inspires its students, graduates, families and friends to be lifelong learners," Dean Anderson said. "We are pleased to offer this opportunity to learn and grow in a virtual format so you can participate no matter your location."
The endowed Canfield Family Lifelong Learning series in the School of Business Administration is made possible through a gift of Brad and Lesley Canfield.
MEDIA CONTACT: For more information or to arrange an interview with Chris Lowney, please contact AJ Hawk at (509) 313-7036 or hawka2@gonzaga.edu.