There Will Always Be Need in the World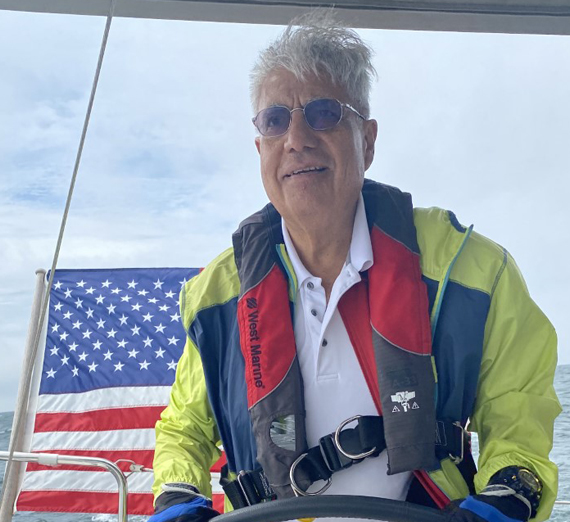 ---
It was Christmas time in the Reinel house in Peru, when young Fred's father brought home a big food basket that his employer had given him. He'd received these special holiday bonuses before, and as he'd always done, he donated it all to people in need. Seeing his parents' generosity in this way planted the seeds for Fred to become the man he is today—a successful Zag who shows up for others.
Fred Reinel ('73) grew up in a devoted Catholic family where giving was a part of life. His mother belonged to an organization called "Sociedad Benefica de San Antonio," which worked with their church's parish.
"Members would set up tables in the grade school so that people who needed it could get food or clothing," Fred explained. "Also, I saw my parents helping other members of our family—as needed."
In 1969, Fred himself was given the opportunity to come to the United States and study engineering at Gonzaga University. Through his Jesuit education, the humanistic values in which his studies were rooted, and the scholarships he received, Fred's resolve to give back was strengthened.
"Both my upbringing and the opportunities Gonzaga gave me developed a culture of giving in my heart and soul," said Fred.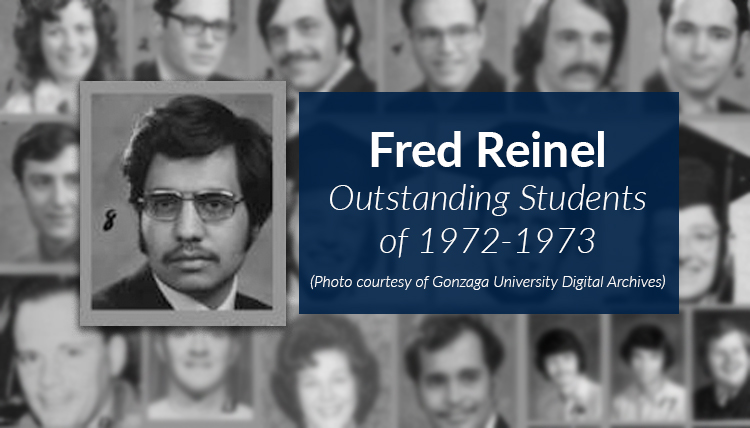 Since his graduation from Gonzaga in 1973 with his B.S. in mechanical engineering, Fred earned his M.S. in Engineering from UC Berkeley and an MBA from Eastern Michigan University. He found success with Bechtel Inc., Johnson Controls, Toyota Boshoku America, and managing FR & Associates, LLC. Philanthropically, Fred has focused his efforts on education, healthcare, and food and shelter for those in need. He also volunteers his time through his parish ministries and gives to support Gonzaga students in many ways, including through several scholarships.
"My vision is that through education we can provide opportunities for people to improve themselves," Fred expressed. "I believe that if people can be educated and find nice work, then they can perpetuate this activity and also give."
"There will always be need in the world; you have to give—you should give."
Fred said that his donations are one way to say "thank you" for the education and opportunities and memories Gonzaga gave him. As an engineering student, he fondly recalled collaborative time with his classmates, when they would help one another to solve homework problems. That, and a special connection to a project from his own career, helped convince him to make a gift toward the Integrated Science and Engineering (ISE) facility, which is currently under construction and on track to open Fall 2021.
"When I helped develop the technical campus for Johnston Controls," he explained, "it was done in such a way to promote crosspollination of all the different functions of engineering so that people could leverage their knowledge and talents. So, seeing the ISE with its open spaces and plan to bring people together to exchange ideas, I was inspired to contribute."
Gonzaga is grateful for people like Fred, who show up for others with their time, talents, and gifts. Thanks to his generosity, there can be more generations of Gonzaga-educated engineers ad givers, just like him.
Are you a Zag who shows up for others? Give now to support students through the Fund for Gonzaga and the Integrated Science and Engineering facility and your gift will be matched, dollar-for-dollar.