Professor Timothy Olsen Selected as a Fulbright U.S. Scholar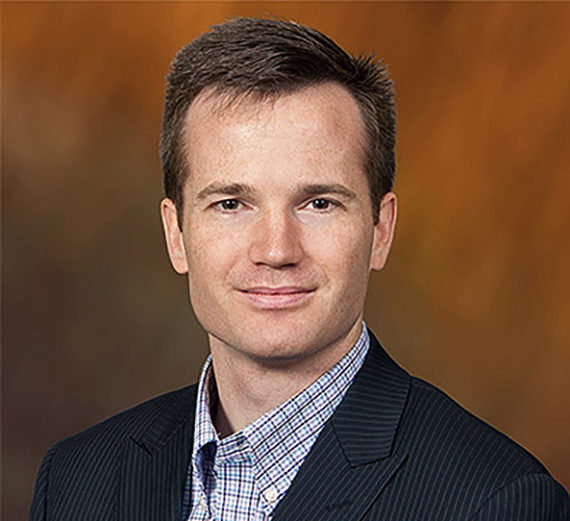 ---
Will Teach, Study Crowdsourcing in Malaysia
SPOKANE, Wash. — Timothy Olsen, Ph.D., assistant professor of management information systems in the Gonzaga University School of Business Administration, has been selected as a Fulbright U.S. Scholar for the 2020-2021 academic year by the U.S. Department of State and the Fulbright Foreign Scholarship Board.
Olsen is currently scheduled to travel in mid-January to Kuala Lumpur, the capital city of Malaysia — in the Klang Valley — where he will live and teach at the University of Malaya. He will conduct research with a government agency in Cyberjaya, 30 minutes south of Kuala Lumpur. He is scheduled to return to Spokane in early June.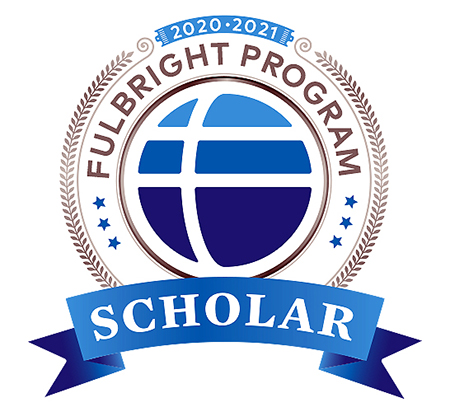 High unemployment and lack of work opportunity for historically marginalized people are challenges many countries face. Olsen's research will explore a question many have asked: Can crowdsourcing offer viable employment opportunities to these populations?
"Internet platforms and apps have enabled people to easily earn extra income — we are familiar with the examples of Uber, Airbnb, and DoorDash here in the United States. Similar platforms are being used in Southeast Asia and afford decent work opportunities across several industries for people who may otherwise not have alternatives. The interesting question is how the poorest citizens, who may not have access to capital or resources like a car, can take advantage of new opportunities through new government practices and policies," Olsen notes. "Malaysia has been thinking about this question longer and more deeply than any other government, and it is exciting to have the opportunity to study their innovative crowdsourcing programs."
Malaysia identified crowdsourcing as a way to provide work opportunities to the unemployed and underemployed in 2013. By January 2021, Malaysia's state-funded Digital Economy Corporation (MDEC) will have seven years' experience using crowdsourcing to provide work opportunities to the unemployed and under-employed through the eRezeki and Global Online Workforce (GLOW) initiatives. The eRezeki program consists of low-skill work that is done online (e.g., data entry, data extraction) or coordinated online (e.g., delivery services, car repair, cleaning). The GLOW initiative encompasses more professional work (e.g., programming, graphic design, content writing).
Olsen will examine, through a qualitative case study, how Malaysia has developed these programs. Data collection efforts will include stakeholder interviews including with directors of the National Crowdsourcing Initiative, managers of partner platforms, training coordinators, crowd workers, document analysis of internal and external reports and strategic plans, and observations of planning meetings, and worker trainings. This case study will illuminate valuable lessons learned that may be useful to other governments and nonprofits, as well as academic insight into the factors that made it possible.
His research will proceed with a simple question: How is the government of Malaysia preparing its citizens for new job opportunities and facilitating the growth of available work through the National Crowdsourcing Initiative(s)?
Olsen began teaching at Gonzaga in 2014. His areas of research include crowdsourcing of business processes, and business process management. He is recognized as a leading academic on the business potential for crowd labor. His work is published in MIT Sloan Management Review and other top conferences and journals including Strategic Outsourcing, and Computer Supported Cooperative Work. He earned a Ph.D. from Georgia State University (2012). Prior to that, he worked as a systems engineer at FamilySearch.org and as an associate at Ernst & Young and earned a master's degree in information systems management from Brigham Young University (2007).
Olsen is one of more than 800 U.S. citizens who will conduct research and/or teach abroad for the 2020-2021 academic year through the Fulbright U.S. Scholar Program. Fulbrighters engage in cutting-edge research and expand their professional networks, often continuing research collaborations started abroad and laying the groundwork for future partnerships between institutions. Upon returning to their home countries, institutions, labs, and classrooms, they share their stories and often become active supporters of international exchange, inviting foreign scholars to campus and encouraging colleagues and students to go abroad. As Fulbright Scholar alumni, their careers are enriched by joining a network of thousands of esteemed scholars, many of whom are leaders in their fields. Fulbright alumni include 60 Nobel Prize laureates, 88 Pulitzer Prize recipients, and 37 who have served as a head of state or government.
The Fulbright Program is the flagship international educational exchange program sponsored by the U.S. government. It is designed to forge lasting connections between the people of the United States and of other countries, and help people and nations work toward common goals. Since its establishment in 1946, the Fulbright Program has enabled more than 390,000 dedicated and accomplished students, scholars, artists, teachers, and professionals of all backgrounds to study, teach and conduct research, exchange ideas, and find solutions to shared international concerns.
MEDIA: To set up an interview with Professor Olsen, contact Pete Tormey at tormey@gonzaga.edu or (509) 313-6132.
For more information about the Fulbright Program, visit http://eca.state.gov/fulbright.