'COVID-19: Is There an End in Sight?'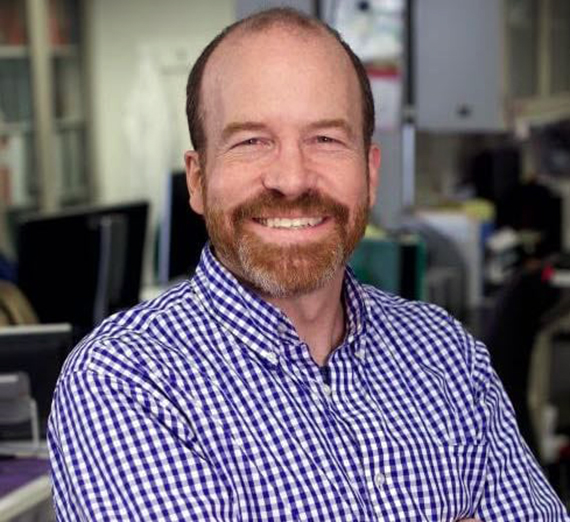 ---
Next Generation Medicine Webinar Oct. 14 Features Dr. John B. Lynch
SPOKANE, Wash. — The Next Generation Medicine Lecture Series features Dr. John B. Lynch, M.D., M.P.H., associate professor of Medicine at the University of Washington School of Medicine, and head of the UW Medicine COVID-19 Response Team. He will present, "COVID-19: Is There and End in Sight?" — sharing the latest information on the COVID-19 pandemic. This free webinar will begin at 6 p.m. (PDT), Wednesday, Oct. 14.
After seven months of protecting ourselves with masks, social distancing, and constant handwashing it may feel like COVID-19 is here to stay. Is there an end to this pandemic in sight? Dr. Lynch will share current information on COVID-19 including when we may see the first vaccine, improvements in testing, and how long it could take to get the SARS-CoV-2 virus under control.
Following Dr. Lynch's presentation and Q&A, there will be a discussion panel with Dr. Lynch, Dr. Bob Lutz, health officer for the Spokane Regional Health District, and Christina Arguinchona, RN, program manager and coordinator for the Special Pathogens Unit at Providence in Spokane. The discussion will be specific to Spokane and Eastern Washington. All participants are invited to stay on for this portion of the webinar.
Dr. Lynch is a board-certified physician and medical director of Harborview's Infection Control, Antibiotic Stewardship and Employee Health programs. Dr. Lynch is also a UW associate professor of Medicine and Allergy and Infectious Diseases.
When working with a patient, Dr. Lynch's goal is to help each patient fully understand his reasoning behind clinical decisions and recommendations. He believes increasing the patient's understanding leads to better care.
Dr. Lynch earned his M.D. and M.P.H. from the UW. He conducts research on healthcare-associated infections. At the UW School of Medicine, he leads the medical student microbiology course. He is active in statewide and national initiatives to prevent healthcare-associated infections and the development of drug-resistant bacteria. He is an active member of the Infectious Disease Society of America and the Infectious Disease Society of Washington.
This webinar is free and open to everyone. Online registration is required. For more information, please contact Kim Blakeley at krb13@uw.edu.
Thank you to our wonderful sponsors: Providence Sacred Heart and MultiCare in Spokane, the Spokane County Medical Society and Spokane Regional Health District, Harborview Medical Center, and the UW's Population Health Initiative.
About UW-GU Health Partnership
The University of Washington School of Medicine and Gonzaga University formed a first-of-its-kind public-private partnership in 2016 to advance the health of communities throughout eastern Washington through medical education and research. With a legacy of graduating innovative, community-focused students, the partners leverage their strengths and serve as part of a regional, community-based medical education program, WWAMI (Washington [Seattle & Spokane], Wyoming, Alaska, Montana and Idaho). https://www.gonzaga.edu/academics/regional-health-partnership
Academics
University Advancement
News Center