Staying Positive in their Pursuits: Alumni in Fall '20 Magazine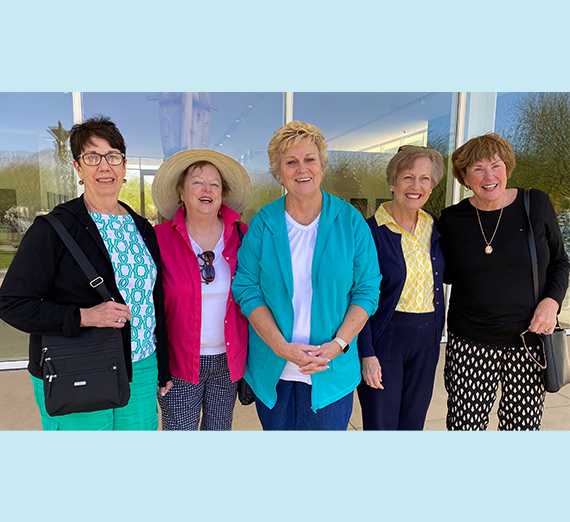 ---
Alumni accomplishments and updates from the Fall 2020 issue of Gonzaga Magazine.
Business Ventures & Career Moves
'91 Jeff Koehler received the 2020 James Beard Foundation Book Award for co-authoring an Ethiopian cookbook with renowned Chef Yohanis. Koehler shares his international adventures on Instagram, @jeff_koehler.
'01 Maxine Bayley was elected chair of the American Immigration Lawyers Association Northern California Chapter board of directors. The nationwide association promotes justice, advocates for fair and reasonable immigration law and policy.
'02 Ryan Goodwin and '04 Adrienne Smith Goodwin have teamed up with partners, including Joseph Tampien ('10 J.D.), to create Brick West Brewing in the revitalized west end of downtown Spokane. Boasting a 15-barrel brewery and large projection screen, you can bet the Zags' games will always be on.
'03 Brian Lay's skillful strategies and embodiment of values landed him recognition by his employer, U.S. Bank, as one of this year's top performers, called Legends of Possible. This is the fourth time Lay has received this annual award.
'15 Thomas Tran was ordained a Catholic priest in June in a ceremony at St. James Cathedral in Seattle. He grew up in Vietnam before coming to Gonzaga, where he was actively involved in several groups, including Students for Life and Knights of Columbus.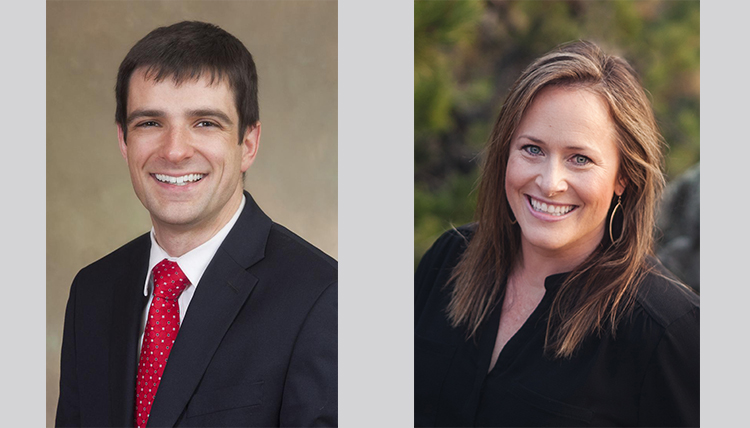 (Above, left) '05 Trevor Reid was elected president of Parker, Pollard, Wilton & Peaden, P.C., a full-service law firm based in Richmond, Va. He specializes in commercial real estate, civil litigation and bankruptcy, and lives in Midlothian, with wife, Andrea, and four children, Chip, Rob, Annie and Brooks. (Above, right) '03 Brandi Wildfang Simmons was selected by the Denver Business Journal as one of Denver's 40 Under 40, recognizing achievement by business leaders under the age of 40.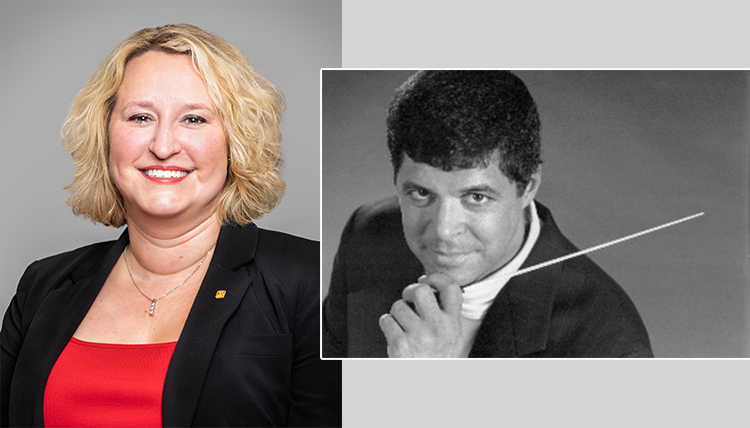 (Above, left) '01 Sara Becker is senior vice president/director of marketing and communications for First Interstate Bank where she has served in a variety of roles since 2010. (Above, right) '90 William Drury is the Winds Director for New England Conservatory of Music Symphony, and he invited Gonzaga music Professor Robert Spittal to conduct a piece he wrote, "Consort for 10 Winds." He has also featured former Art Professor Robert Gilmore's art on one CD cover, and dedicated another to former Professor Father Frank Costello, S.J.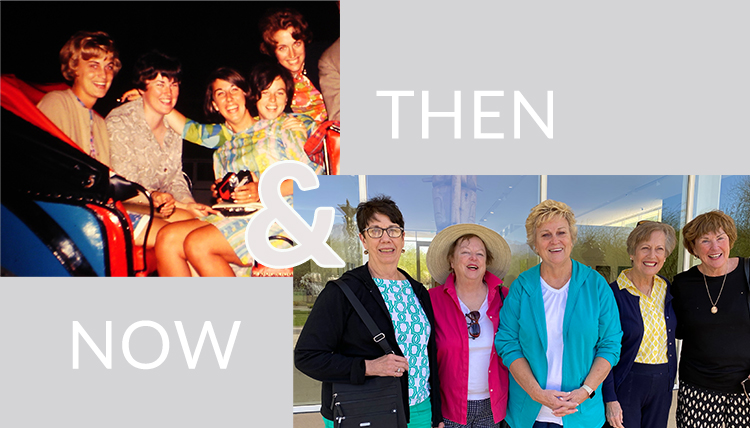 Five Zags from the Gonzaga in Florence 1966-67 crew reunited in Palm Desert, Calif., recently and recalled the carriage ride they took before they departed Florence. Pictured (l to r) at right: Maureen Sheridan, Mary Doherty, Kitty Seifert Demakas, Meredith Dano Olson and Lenna Chester Mulka. "It's been 53 years and we're still going strong!" writes Olson.