Remembering the Life of Rev. Bernard Coughlin, S.J.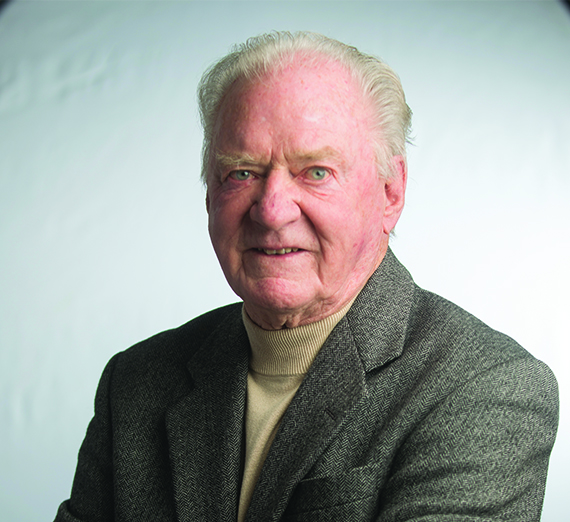 ---
It is with deep sadness that we inform our community of the death of Gonzaga University's beloved longtime President and Chancellor, Father Bernard Coughlin, S.J.

He passed away in hospice care at Sacred Heart Jesuit Center in Los Gatos, California. He was 97. Fr. Coughlin served as Gonzaga's longest-tenured president, 1974-1996, and its first and only Chancellor, 1996-2016. In total, he served our University for over 42 years.

While Fr. Coughlin was a champion for all things Gonzaga, the School of Law is particularly indebted to his service. He was a believer in Gonzaga Law School, a supporter of legal education and was noted as the leader who saved the School of Law in the mid 1970s during difficult times.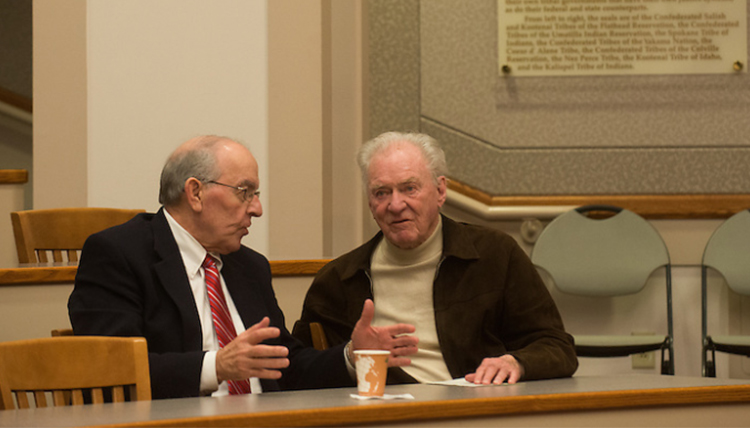 Jim Workland ('64) and Fr. Coughlin (right) at the Quackenbush Lecture

Fr. Coughlin believed that Jesuit institutions should have a law school, as these academic units matched the mission in the most tangible of ways. He remained interested in the success of the law school well into his years as Chancellor and always provided guidance and support for the students, faculty, and staff of Gonzaga Law.

"Fr. Coughlin was a stalwart supporter and friend of the Law School over the years," Dean of the School of Law, Jacob Rooksby said. "His manifold contributions to the University are legendary. He will be sorely missed but never forgotten."
You may visit www.gonzaga.edu/Coughlin to honor and remember the life of Fr. Coughlin, stories, photos, videos, exhibits of his life and more.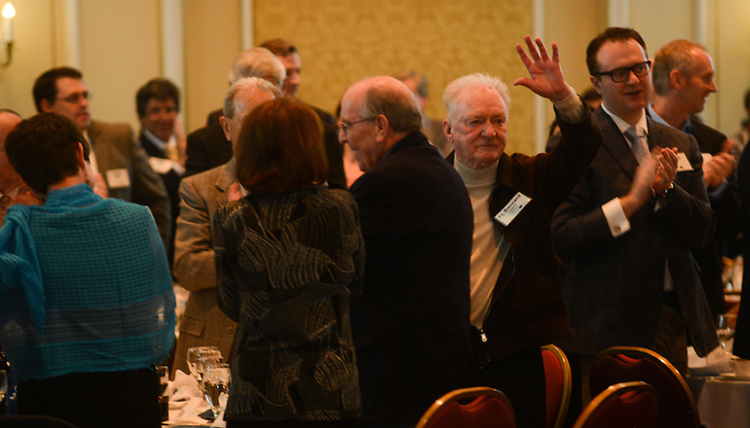 Fr. Coughlin being recognized at the Law School Centennial Gala in 2012 at the Davenport hotel