Overnight Visits: See GU from a Student Perspective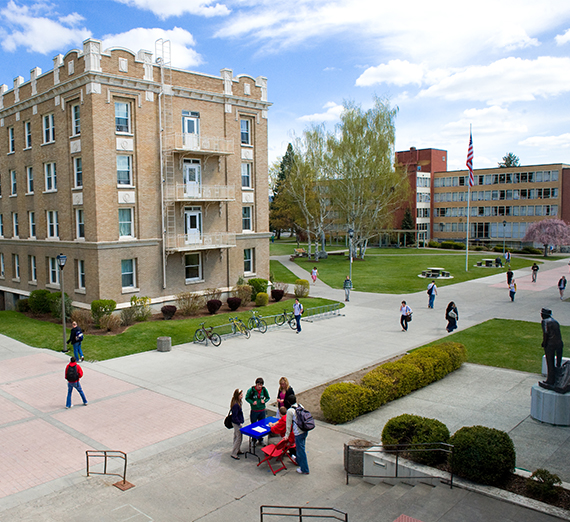 ---
The Visit Office offers overnight visits to high school seniors and juniors throughout the school year on Sunday through Thursday nights. Overnight stays are a great opportunity for students visiting during one of our Daily Visits, Nursing Fridays, or Preview Days to stay with current students in their residence hall. Overnight stays begin at 5:00pm on the night they are staying, and conclude at 9:00am the following morning.
Our host team is comprised of sophomore roommate pairs from a variety of majors and extracurricular activities. Our host team loves to help visiting students have fun, feel welcomed, and experience Gonzaga authentically.
Students and hosts are encouraged to get dinner in our campus cafeteria (the COG), explore campus, meet up with other current students, have game nights and movie nights, and attend special events on campus.
"I loved sharing my personal experience with prospective students," says Tyler Gonzalez ('21), who hosted students during his sophomore year. "Now that some of them are on campus, it's really fun seeing them around."
Overnight visits also are a great opportunity to ask hosts and their friends questions about Gonzaga, allowing visitors to see GU from a student perspective. Our overnight hosts have said that they often stay in contact with their visiting students, if students want, allowing them to remain a resource and friend to them as they navigate the college search process.
If you're a junior or senior, we would love to have you stay on campus! Our overnight visits will be available through Thursday, April 30th, 2020. Please note that during spring visits, seniors are prioritized for overnight stays. To register for and learn more about our visit options, check out this link.
We hope to see you on campus soon!