PROFOUND IMPACT: A Professor's Gift to his Students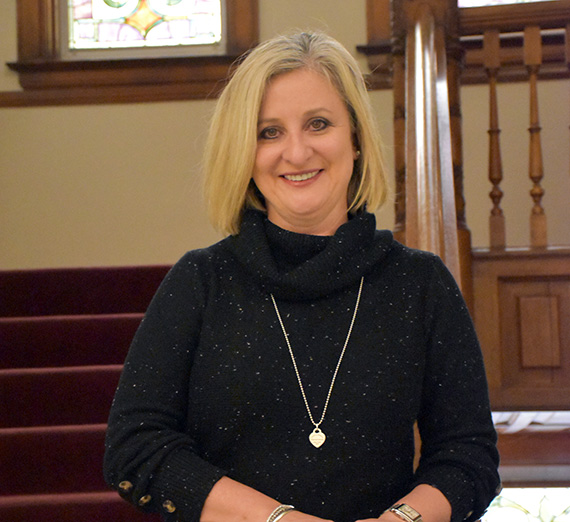 ---
PROFOUND IMPACT: A Professor's Gift to his Students
By Dale Goodwin ('86)
We all have people in our lives who continue to inspire us long after our initial connection.
For Associate Provost Jolanta Weber, that inspiration comes from her former professor, Counseling Psychology's Paul Hastings.
"Ultimately, Paul helped me think about how to be a good colleague, professional, friend and family member," Weber says. "Seldom does a day pass without feeling his words and lessons guiding me in my work."
She left her native Poland with her family in eighth grade, immigrating to the U.S., and landing in Spokane. After four years at Gonzaga Prep, she enrolled at Gonzaga U. She was hired, full time, as a data entry coordinator in Admission during her sophomore year, and completed her undergraduate degree in psychology and Spanish in four years.
Enter Associate Professor Hastings, who has taught in the Counseling Psychology master's program here for 40 years.
"He was a great teacher. I felt like we always knew why we were learning something, why it was important enough to be our focus for the day. We didn't memorize things; when he taught it just made sense by contexts he provided or the guiding questions he asked," Weber says. "I can speak from my own experience as Paul's student that the content faculty teach matters, that our students should know why this content is important, how to remember it and make sense of it, and how to grow from it decades later."
Weber entered the master's program a little uneasy. English was her second language, and "I was surrounded by very intelligent people." But Hastings made her, and the other students, feel comfortable and confident that they each had a valuable place in his class.
"At one point, Paul came to me and asked if I had considered pursuing a Ph.D. in counseling psychology. That question was life-changing on so many levels. He saw something in me perhaps I didn't see in myself. Through numerous conversations where I had meaningful opportunities to reflect on my academic, professional and personal goals, he inspired me to give it some consideration, apply and ultimately be accepted to one of the most competitive programs in the country," Weber says.
One of the most difficult things she has ever done was telling Hastings that because of where she was in her personal life at the time, she had to decline the acceptance. "I worried I had disappointed him, but he was nothing but very understanding of my making that decision. He wasn't disappointed; in fact, he assisted and guided me through this entire challenging process," Weber says. She eventually earned her Ph.D. from Gonzaga.
"My counseling degree, although I never pursued the Ph.D. or career in counseling, has allowed me to use the knowledge and skills I gained in that program, and from Paul in particular, in the context of my work as a college administrator," Weber says.
"Paul's talking to me and encouraging me to continue on with my studies (pursuing a Ph.D.) was life changing," she says.
Hastings will retire in May 2020. Weber assists with oversight of academic programs, and serves as registrar.