A Student's Perspective of Model UN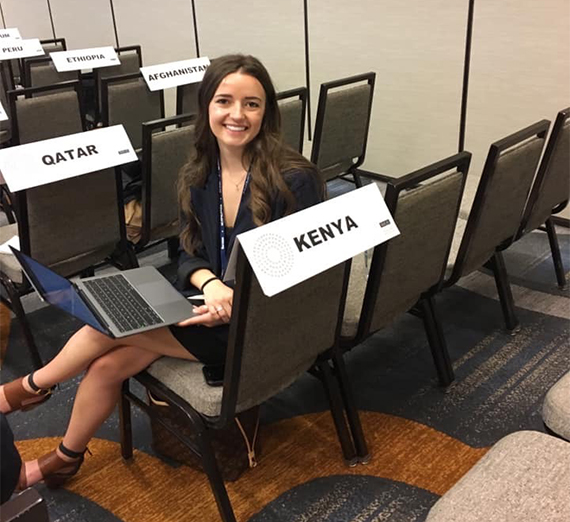 ---
Model United Nations is a student group whose goal is to simulate the United Nations and UN Committees through attendance of weekly meetings and traveling to conferences across the United States. In years' past, Gonzaga Model UN students have attended conferences in Portland, OR and New York, NY.
Weekly meetings and conferences consist of simulations that assign students to act as ambassadors from UN member states and encourage debates and negotiation pertaining to pressing world issues. Model UN offers students an atmosphere where they can gain a better understanding of international diplomacy and how UN member states interact with one another.
It also gives students a space to further explore and develop their passion for current world events and social injustices in the world. Further, students improve a wide variety of skills such as public speaking, research, critical thinking, leadership and understanding perspectives other than their own.
Along with academic skills, students also enjoy the social aspect of Model UN. Not only are students able to create a community with other Gonzaga students on campus, but they also have the opportunity to meet students from across the United States and other countries at conferences.
In the fall, Gonzaga's Model UN opens up applications for prospective members. To apply, email gumun@zagmail.gonzaga.edu to receive an application. The application typically consists of a letter of intent, a short research essay, a letter of recommendation, and an in-person interview. In order to be eligible, students must be available Tuesday nights from 7 to 9pm.