The Failures of Dead Activists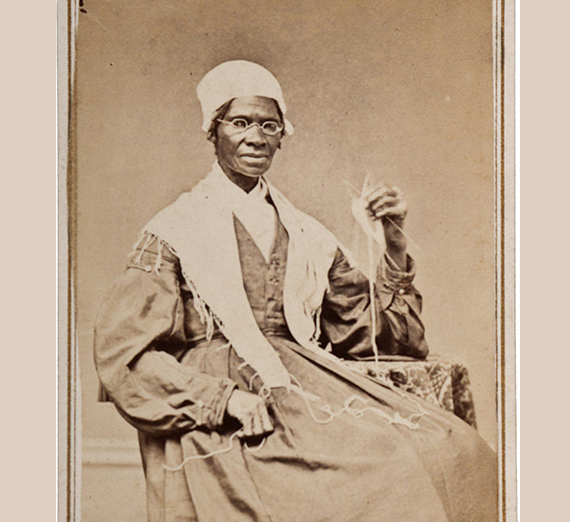 ---
In commemoration of the passing of the Nineteenth Amendment, I'd like to recognize all those who laid the groundwork for this particular piece of legislation, but who did not live to see their cause reach this culmination. Each individual listed below worked toward a cause more difficult to achieve than any single lifetime could realize. Some of these women and men died considering themselves failures.
As we consider our own activist agendas, we would do well to recall that individual activists are only parts of movements. Those who have come before us, and who are no longer with us, have made it possible for us to do our work today.
In the future, if we are laying a solid foundation, long after we are dead others will experience successes we achieved though did not witness. Like those listed below, we too may die before our imagined reality is realized. May we take inspiration from all the failed dead activists and set goals so lofty they remain elusive in our lives.
Here's to the failures of dead activists.
Naomi Bowman Talbert Anderson (d. unknown)
Margaret Fuller (d. July 19, 1850, aged 40)
Samuel J. May (d. July 1, 1871, aged 73)
Josephine Sophia White Griffing (d. February 18, 1872, aged 58)
Sarah Grimké (d. December 23, 1873, aged 81)
Paulina Kellogg Wright Davis (d. August 24, 1876, aged 63)
William Lloyd Garrison (d. May 24, 1879, aged 73)
Angelina Grimké (d. October 26, 1879, aged 74)
Lucretia Mott (d. November 11, 1880, aged 87)
Sojourner Truth (d. November 26, 1883, aged 86)
Wendell Phillips, (d. February 2, 1884, aged 72)
William Henry Channing (d. December 23, 1884)
Abby Kelley Foster (d. January 14, 1887, aged 75)
Jennie Collins (d. July 20, 1887, aged 59)
Annie Nowlin Savery (d. April 14, 1891, aged 59–60)
Mary Holloway Wilhite (d. February 8, 1892, aged 61)
Mary Ann Shadd Cary (d. June 5, 1893)
Lucy Stone (d. October 18, 1893, aged 75)
Virginia Minor (d. August 14, 1894, aged 70)
Amelia Bloomer (d. December 30, 1894, aged 76)
Mary Torrans Lathrap (d. January 3, 1895, aged 56)
Frederick Douglass (d. February 20, 1895, aged 77)
Emily Thornton Charles (d. April 25, 1895, aged 50)
Jane Elizabeth Jones (d. January 13, 1896, aged 83)
Mary Grew (d. October 10, 1896, aged 83)
A. Viola Neblett (d. April 30, 1897, aged 55)
Frances Willard (d. February 17, 1898, aged 58)
Matilda Joslyn Gage (d. March 18, 1898, aged 71)
Marietta Bones (d. July 11, 1901, aged 59)
Mary Newbury Adams (d. August 5, 1901, aged 63)
Esther Hobart Morris (d. April 3, 1902, aged 88)
Cornelia Collins Hussey (d. October 13, 1902, aged 75)
Ida Claddock (d. October 16, 1902, aged 45)
Elizabeth Cady Stanton (d. October 26, 1902, aged 86)
Helen Pitts Douglass (d. 1903, aged 64–65)
Sarah Knox-Goodrich (d. October 30, 1903, aged 76–77)
Mary Tenney Gray (d. October 11, 1904, aged 71)
Sarah Burger Stearns (d. October 26, 1904, aged 67)
Mary Livermore (d. May 23, 1905, aged 84)
Susan B. Anthony (d. March 13, 1906, aged 86)
Mary Corinna Putnam Jacobi (d. June 10, 1906, aged 63)
Sarah E. Wall (d. 1907, aged 82)
Isabella Holmes Beecher (d. January 25, 1907, aged 84)
Sallie Davis Hayden (d. September 15, 1907, aged 65)
Mariana Thompson (d. January 31, 1909, aged 63)
Emily Parmeley Collins (d. April 14, 1909, aged 66)
Caroline Burnham Kilgore (d. June 29, 1909, aged 71)
Henry Browne Blackwell (d. September 7, 1909, aged 84)
H. Maria George (d. March 29, 1910, aged 65)
Julia Ward Howe (d. October 17, 1910, aged 91)
Thomas Wentworth Higginson (d. May 9, 1911, aged 87)
Arabella Mansfield (d. August 1, 1911, aged 65)
Frances Ellen Watkins Harper (d. February 22, 1911, aged 85)
Harriet Tubman (d. March 10, 1913, aged 90–91)
Lillie Devereaux Blake (d. December 30, 1913, aged 80)
Sarah Massey Overton (d. 1914, aged 64)
Charlotte Louise Forten Grimké (d. July 23, 1914, aged 76)
Miriam Florence Squier Leslie (d. September 18, 1914, aged 78)
Martha E. Sewall Curtis (d. April 27, 1915, aged 57)
Abigail Scott Duniway (d. October 11, 1915, aged 80)
Adella Hunt Logan (d. December 12, 1915, aged 52)
Inez Milholland Boissevain (d. November 25, 1916, aged 30)
Pauline Agassiz Shaw (d. February 10, 1917, aged 76)
Susan Smith McKinney Steward (d. 1918, aged 71)
Mary Morton Kehew (d. February 13, 1918, aged 58)
Elisabeth Piper Ensley (d. 1919, aged 71–72)