Professor Michael Herzog Pens Historical Novel on Geoffrey Chaucer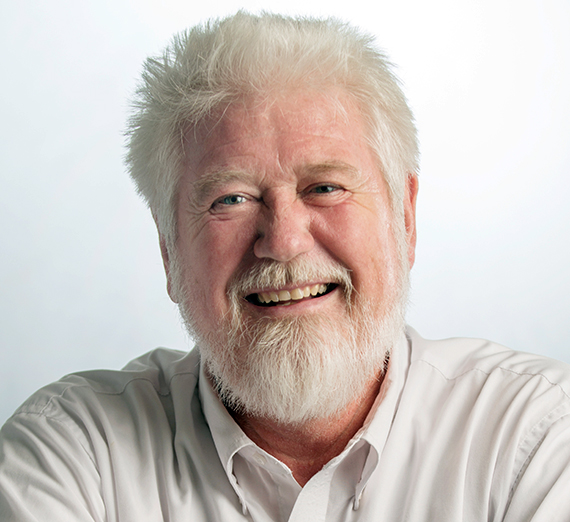 ---
Reading, Celebration at Gonzaga Oct. 13
SPOKANE, Wash. — For more than 30 years, Professor Michael Herzog passionately taught the works of 14th-century poet Geoffrey Chaucer — author of "The Canterbury Tales" — to Gonzaga University students, and even held medieval feasts and re-enactments to engage his students. Now he is bringing Chaucer to life through a new historical fiction novel "This Passing World."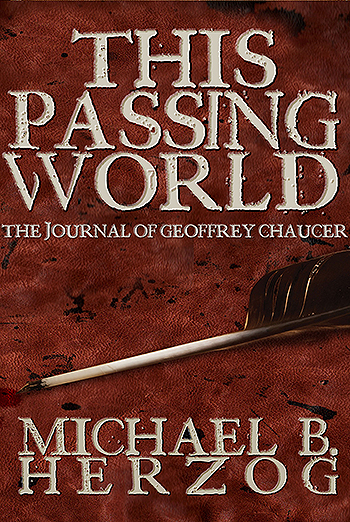 A Chaucerian scholar and English Professor Emeritus, Herzog will return to Gonzaga on Sunday, Oct. 13 — the eve of the novel's publication — for a public reading, reception and book-signing event from 4-7 p.m. in the Magnuson Theatre located on the east end of College Hall. Tickets are $35, which include a copy of the novel and refreshments, and are available through the publisher's web site:
WillDreamlyArts
, (based in Coeur d'Alene, Idaho) or at
http://eventbrite.com/
– search Herzog.
Set around an imagined modern-time discovery of the poet's long-hidden journals, Herzog brings a contemporary context to Chaucer's reflections on his multiple roles as a bureaucrat, courtier and poet — capturing the spirit and the reality of the poet's age while honoring the work and legacy of his enduring vision.
"The English Department at Gonzaga University is thrilled to welcome back one of our most influential teacher-scholars from the past fifty years, and to celebrate this monumental work with him," said Ann Ciasullo, chair. "We are incredibly proud to count him among our faculty and look forward to hearing him read from the eagerly awaited 'This Passing World.'"
Early reviews of the work offer praise and insight:

"Author Michael Herzog has two things in common with his hero, the poet Geoffrey Chaucer: he has a wonderfully rich imagination and he creates a host of memorable characters. The result is a gripping and rewarding novel that opens a window on a world of intrigue, danger, soul-searching and personal struggle. It may well be set in the past but it has the power to haunt the reader in the present." — Ken Pickering, Professor of Drama, University of Kent, Canterbury, England.
"What Mike Herzog does in this fresh and inventive novel is bring Chaucer to life. Though grounded in the history and culture of the Middle Ages, this is a man who sounds and thinks like us. His voice is our voice, his struggle ours. With humor and insight, deftness and detail, Herzog gives a Chaucer for the 21st century." — Chris Anderson, professor of English and published poet.
Michael B. Herzog, Ph.D., was born in Romania in the last year of World War II, grew up in postwar Germany and immigrated to the United States at the age of nine. He earned a doctorate in comparative literature from the University of Washington and spent 45 years as a Gonzaga professor and administrator. A Danforth Fellow, he earned multiple teaching awards, wrote scholarly articles as well as two plays based on medieval poems, and served as chief of staff to Gonzaga President Thayne McCulloh.
The event is presented by the GU's English department, the Office of President, and the GU Alumni Association.
For more information or to interview Professor Herzog, contact Andreas John, Will Dreamly Arts Publishing at andreas@willdreamlyarts.com; or 208-930-0114. Gonzaga University contact: Mary Joan Hahn, Community & Public Relations at hahn@gonzaga.edu; 509-313-6095.