Professor Henning to Discuss 'Ethics in a Time of Climate Change' Sept. 24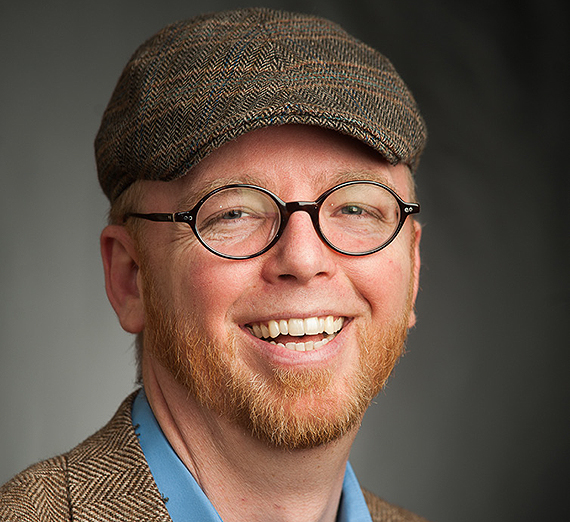 ---
Greater Gonzaga Guild Lecture
SPOKANE, Wash. — The Greater Gonzaga Guild lecture series welcomes Brian G. Henning, Ph.D., Gonzaga professor and ethicist, who will present "Ethics in a Time of Climate Change," at 11:30 a.m., Tuesday, Sept. 24 in the McCarthey Athletic Center, Herak Club Room. Reservations are required for the event, which includes lunch; cost is $20.
With longer and more destructive wildfire seasons, accelerating species extinction, ocean acidification, and sea-level rise, it's increasingly clear that climate change isn't something that's about to happen — it's here, Henning says. While the problems wrought by climate change are well-known, less clear is how our moral beliefs about nature have led us to the brink.
Professor Henning asks: "What if we could tell ourselves a new story about climate change — and, in doing so, alter our relationship to our planet?" In his presentation, Henning will delve into how global warming is not the only problem — it's a symptom of a larger issue concerning how we conceive of ourselves and our relationship to the natural world.
Professor Henning teaches environmental ethics and ethics of global climate change, both of which serve a philosophy major/minor as well as an environmental studies major/minor. He earned a bachelor's degree from Seattle University and two master's degrees and a doctorate from Fordham University.
In addition to teaching, Professor Henning serves the Gonzaga community focusing primarily on environmental issues through the Cataldo Project: Sustainability Across the Curriculum initiative. He has authored or edited seven books and more than 30 articles, including the award-winning book "The Ethics of Creativity." His most recent book is "Riders in the Storm: Ethics in an Age of Climate Change."
To register or for more information, please contact Mary Joan Hahn, GU Community & Public Relations, at (509) 313-6095; hahn@gonzaga.edu.