WSBA Recognizes Three Gonzaga Law Alumni as 'Local Heroes'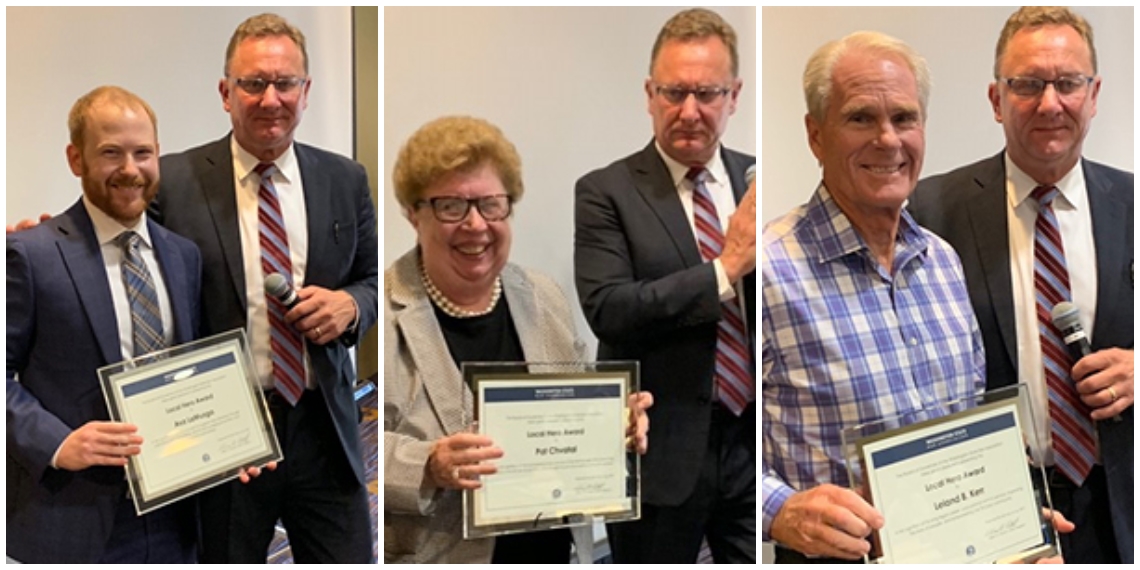 The Washington State Bar Association presents their Local Hero Awards to individuals who have made noteworthy and lasting impacts in their communities. In July, not one but three Gonzaga Law alumni were selected to receive this honor.

Asa LaMusga ('13), a partner at Gravis Law, received the award for his work mentoring new and young lawyers. LaMusga is a driving force in a program at Gravis Law that fosters mentoring and networking opportunities for lawyers who are just beginning their professional legal careers. He also practices in a variety of disciplines including Social Security disability and family law with a focus on assisting clients through difficult personal situations.

Patricia Chvatal ('76) has practiced law for more than four decades and has dedicated much of that time to serving her community. One of the first women to practice law in the Tri-Cities, Chvatal was selected as a Local Hero for her proven dedication to advocacy and volunteer work throughout her storied career in family law. Along with her legal expertise, Chvatal also served on the Board of Directors for Domestic Violence Services of Benton & Franklin counties.

Leland B. Kerr ('74) was also recognized as a Local Hero for lending his expertise and counsel to numerous charitable organizations throughout his 45 years of active practice. Within his own business, Kerr has worked with everything from international corporate startups to agri-business. With interests that extend beyond practicing law, Kerr also volunteers as a scout leader, a diving coach, and an assistant in a fencing club.
Congratulations to LaMusga, Chvatal, and Kerr for being recognized for their dedication to advocacy and volunteer work.