Professor Ramirez Inducted into Prestigious Academy, Will Serve on National Professional Association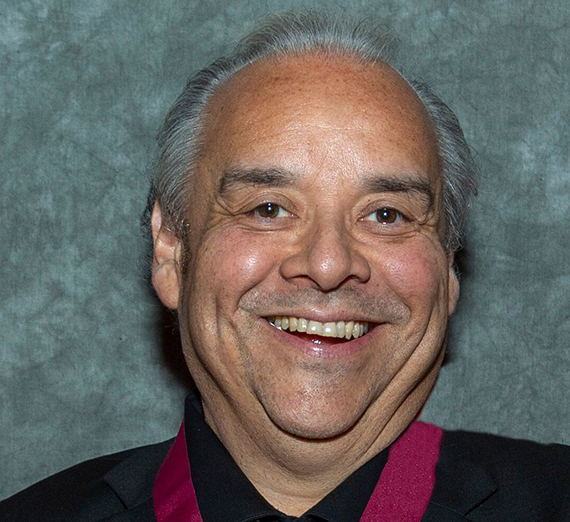 ---
SPOKANE, Wash. — Jeffery Ramirez, Ph.D., a psychiatric nurse practitioner and an associate professor of nursing in the School of Nursing and Human Physiology at Gonzaga University, was recently inducted as a Fellow in the American Association of Nurse Practitioners (FAANP). He is the first nurse practitioner faculty member from Gonzaga to receive this honor. In addition, he has been elected to the American Psychiatric Nurses Association (APNA) Board of Directors and will take office during the APNA annual conference in New Orleans on Oct. 5.

Ramirez has more than two decades of experience — as an educator, clinician, manager and administrator — leading changes in psychiatric mental health hospitals and improving practice to improve patient outcomes. Most notable have been his efforts resulting in a reduction in the use of seclusion and restraints, and his work in suicide prevention and treating people with substance use disorders.
Professor Ramirez is a recognized leader in psychiatric-mental health nurse practitioner (PMHNP) education and has educated PMHNPs to serve in rural and underserved communities in multiple states. He has held educational leadership positions including as lead faculty for the PMHNP program and chairperson for the nursing department.

"I am honored to be chosen to serve my profession and the opportunity to influence national policy changes to improve the care of people with mental health and substance use disorders. I enjoy teaching students who wish to devote their careers to caring and advocating for one of the most vulnerable populations in our society," said Ramirez, who has published widely in the discipline.

Most recently, he co-authored an article published July 5 in the Journal of Psychosocial Nursing and Mental Health Services that explores the challenges of correctional nursing and provides implications for nursing practice and advocacy for optimal outcomes for incarcerated individuals with mental illness.

Vincent Salyers, Ed.D., dean of the School of Nursing and Human Physiology, congratulated Professor Ramirez on the fellowship and the appointment.

"We are extremely proud of Dr. Ramirez's sustained and impactful contributions as a nurse practitioner and now his selection as a member of the APNA Board of Directors. He is an exemplary leader whose accomplishments continue to enhance the experience of our students, as well as the reputation of the Gonzaga University School of Nursing and Human Physiology."
For more information, please contact Professor Ramirez at (509) 313-6484.