A Rainy Dutch Birthday
---
Hallo! We have been very lucky with the weather so far, but rain slowed us all down a bit at the start of week 3. On this rare gloomy morning, we stayed indoors to escape the rain and work on a writing workshop assignment.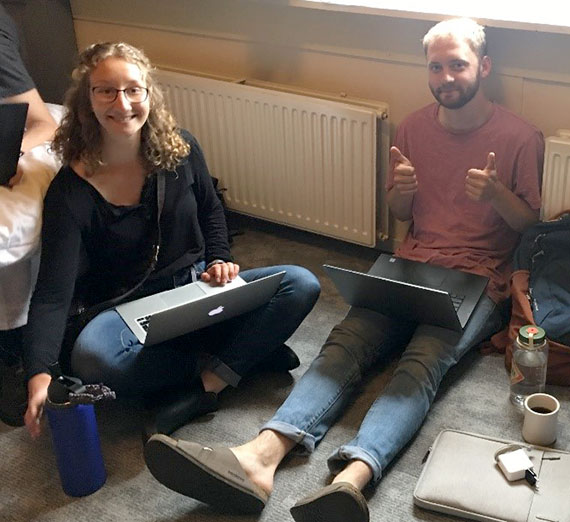 We will begin to compare what we have learned about transportation and sustainability in the Netherlands to what we know about the Logan neighborhood. To start this process, the group was tasked with researching key characteristics about the Logan. From these characteristics, we will evaluate the strengths and challenges the Logan faces when addressing sustainability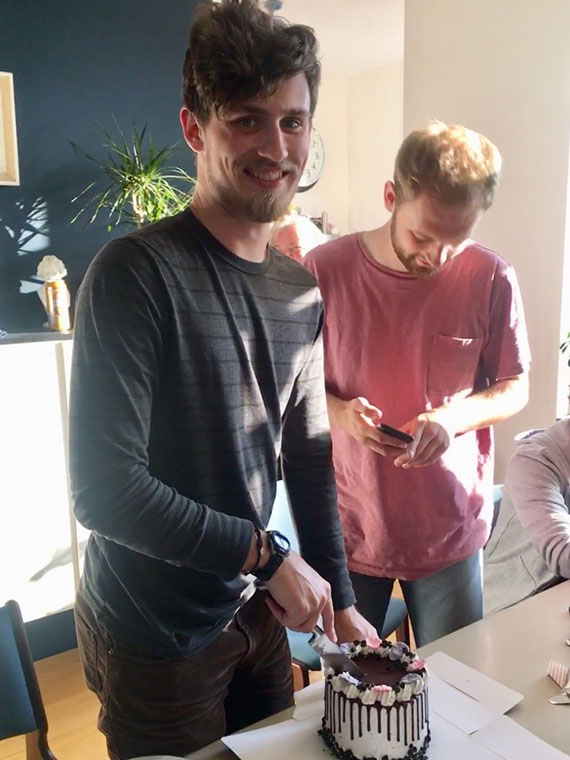 For dinner, the team met at the professors' rooms for another potluck! Dr. Young's husband and son joined us.

Best news of all, today was Ian's birthday! Fitting with Dutch tradition, Ian brought his own birthday cake. It was an amazing dessert and awesome to get to share his special day with him. Proficiat met je verjaardag Ian!
---