Reflecting on Relationships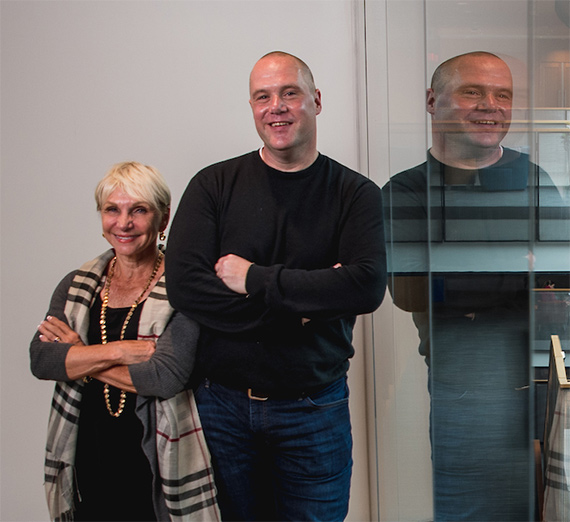 ---
A recruiter came to St. Francis High School when Bob Burke ('67) was considering college and asked if he and his classmates liked to have fun. Right away, Bob was sold on attending Gonzaga. But he did more than just have fun — he forged lifelong friendships with a great group of Zags.
Most importantly, Bob met and fell in love with Stephanie "Stevie" Cada ('66), a fellow Zag whose journey to GU began more than 9,000 miles from Spokane. Stevie enrolled at Gonzaga after her dad transferred to Fairchild Air Force Base from Africa.
At Gonzaga, Stevie and Bob formed deep connections with their classmates. Through the years, this group of friends remained close, investing in each other's lives and businesses. They watched their own children become friends — several of whom also came to Gonzaga, as the Burke's son Brendan ('00) did.
"I just assumed that everyone else who went to college had the same experience, that it was natural, and now realize it isn't," said Stevie. "I know some people don't think about their university, it's just something they did in the past. For us, it's a living and breathing thing, which made giving back really important."
Bob and Stevie established an endowed scholarship for business students in 1999. Prior to Bob's passing in 2010, he spoke to his son about becoming more involved with the family scholarship. Now, Brendan has a family of his own and handles family philanthropic decisions in lockstep with his mother.
The Burkes are Zags committed to helping others become Zags. Their endowment fund provides annual scholarships for GU business students and through the gift Stevie has planned in her will, the fund will continue to grow and support students in perpetuity.
"Growing up in a Gonzaga family, surrounded by Gonzaga people, it's all trickled down to my generation," said Brendan. "Now it's our turn. Our family has had such wonderful experiences because of the friends we made here. We've been blessed by this experience and now we want to give back so others can experience how lasting this opportunity can be as well. When I was younger, I probably didn't understand this, but now I realize that so many people helped me out, one way or another."
The Burkes are honoring the enduring relationships that began so many years ago by passing the baton to a new generation to forge their own Gonzaga networks. They are the University's heritage — as are you. Your legacy is Gonzaga's future.
Alumni
Service & Community Impact