Forging a Better Life for Many in Montana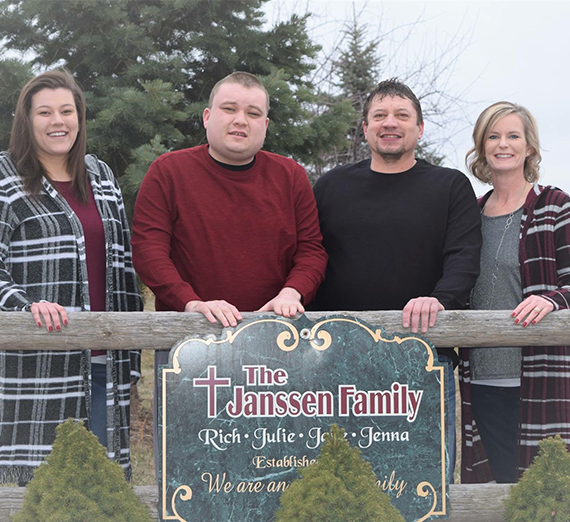 ---
Rich Janssen ('07 M.B.A.) is using his education to create a better future for his son, Jake, diagnosed with autism at age 2 in 1998, when far less was known about the developmental disorder.
"I found empathy for people who can't speak for themselves and need advocates," Janssen says.
As Jake reached his early 20s, Janssen and his wife, Julie, made the unbelievably difficult decision to find an adult living-place for their son. They were unable to locate a facility for him; no homes specific for adults with autism were available.
With little guidance from the state, the Janssens sprouted a plan to build a group home of their own. Located on 11.5 acres in Ronan, Montana, their Proactive Living Facility will house 16 adults with developmental disorders in four homes.
"When I was at Gonzaga, I never thought that here I would be, 11 years later, using my M.B.A. to develop a business plan, a marketing plan and a model for a living facility for adults with autism," Janssen says.

He definitely didn't know it would spark the development of a 501(c)3 nonprofit and a vision to have a Proactive Living Facility in every major city in Montana.
"[My Gonzaga education] has allowed me to look at the big picture," Janssen said. "It really gave me the tools to look at why Proactive Living Facility is needed."
Janssen takes great pride in his time as a Zag and has a Gonzaga Bulldog tattoo as well as an English bulldog as a pet to show it.
"When I was there, Gonzaga's model was educating people the world needs most and I still believe that's true today," Janssen said. "That's what my role is."