Acclaimed Reporter, Author Timothy Egan Speaks March 25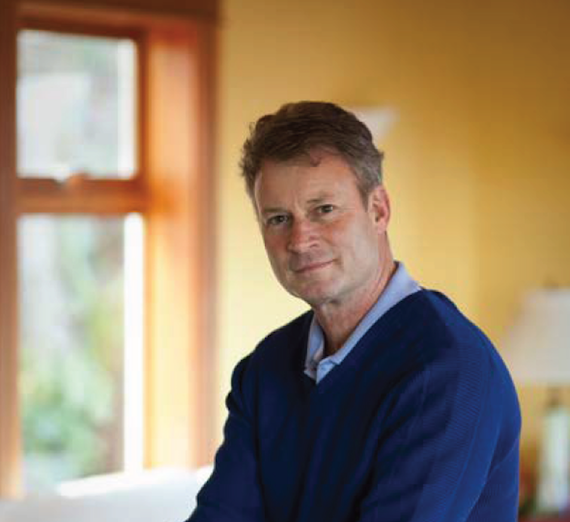 ---
SPOKANE, Wash. — Acclaimed reporter and author Timothy Egan will discuss how the current U.S. political polarization has crystallized some of our nation's common historical values in "Toward a Shared National Narrative" at Gonzaga University's Hemmingson Center Ballroom, at 7 p.m., Monday, March 25. The lecture is free and open to the public.

Egan, a Spokane native and Gonzaga Prep graduate, contributed to a series for The New York Times, titled "How Race is Lived in America," which won the Pulitzer Prize for National Reporting in 2001. He writes a weekly online column for The New York Times, the "Opinionator," which is consistently among the most read pieces on their website.

Egan also won the National Book Award for his 2006 book "The Worst Hard Time" and the Pacific Northwest Booksellers Association Award in 1991 and 2009 for "The Good Rain," and "The Big Burn," respectively. "When it comes to this spectacularly mildewed corner of the American linoleum, Timothy Egan gets it right," commented Tom Robbins.

The lecture is part of the William L. Davis, S.J. Lecture series, which was established to honor the pioneering work of the late Rev. William Lyle Davis, S.J., and his dedication to Gonzaga. Davis was a history professor at Gonzaga from 1931-1950 and served as chair of the history department from 1943-1960.

Egan's book, "Short Nights of the Shadow Catcher: The Epic Life and Immortal Photographs of Edward S. Curtis," described as a "riveting biography" (Boston Globe) of the famous photographer of American Indians, was named one of the best books of the year by Publishers Weekly and was awarded the 2013 Andrew Carnegie Medal for Excellence in Nonfiction.

The Wall Street Journal noted, "Egan fills his chronicle with bright turns of phrase and radiant descriptions, making both places and people come alive . . . A sweeping tale about two vanishing ways of life."

Egan also wrote "Lasso the Wind: Away to the New West," a New York Times Notable Book of the Year that won the Mountains and Plains Book Sellers Association Award, and "Breaking Blue," a true crime account of the nation's longest running murder investigation. Egan has also penned a novel, "The Winemaker's Daughter," a story of wine, love, fire and betrayal, and has been a regular contributor to BBC Radio with his series of vignettes on American life.

His newest book, "The Immortal Irishman: Thomas Francis Meagher and the Invention of Irish America," is a New York Times bestseller about Thomas Francis Meagher, a 19th-century Irish rebel who was banished to Tasmania by the English, escaped to America, and fought for the Union in the American Civil War as general of the Irish Brigade.

For more information, please contact Robert Donnelly, associate professor of history at Gonzaga.