EWU, GU Law Collaborate to Benefit Students Interested in Legal Careers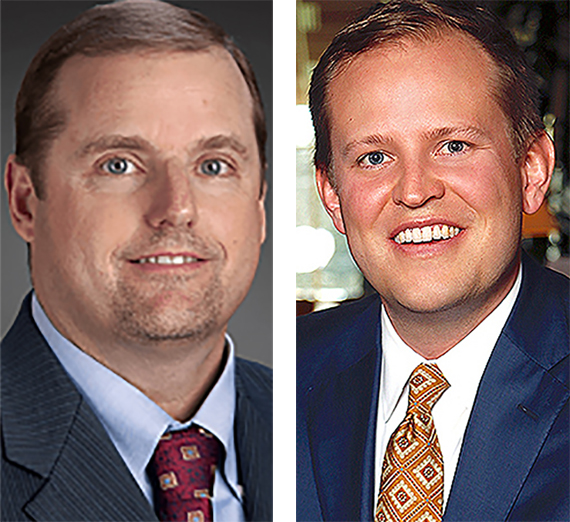 ---
SPOKANE, Wash. — Eastern Washington University students aiming to pursue a career in the law may have some new opportunities to do so soon thanks to a collaborative agreement signed recently between EWU and the Gonzaga University School of Law, EWU Provost Scott Gordon and GU Law Dean Jacob Rooksby announced today.
The Memorandum of Understanding forms the EWU-GU Legal Education Collaboration Committee. The committee will include two representatives from each school who will identify and explore the creation of potential legal education programs to enhance EWU student opportunities to access GU Law programs and services.
Specifically, the committee will explore establishing a "3+3 articulation agreement" that would allow EWU students to complete a bachelor's degree and a GU law degree in six years instead of seven.
EWU students would complete their bachelor's degrees (except for electives) in three years; they would apply to GU Law in their junior year and attend their first year of law school during what would have been their senior year in college. The first-year law school courses would satisfy electives for the EWU undergraduate degree.
"The collaborative work between Gonzaga and Eastern Washington University is a tremendous achievement for the two universities and one that benefits the community," said EWU Provost Scott Gordon. "The expansion and strengthening of public-private collaborations in Spokane shows the commitment both institutions have to furthering the success of our students, the city and the region."
"We are thrilled to establish this partnership, which is a 'win-win' for both institutions," said Gonzaga Law School Dean Jacob Rooksby. "For years, talented Eastern students have contributed to the vibrancy of our law school. We look forward to strengthening our long-standing relationship with EWU and growing it in ways that will enhance the educational opportunities available to students in the region."
Other objectives to be explored through the agreement between the schools include:
• Strengthen the existing joint juris doctor/Master of Social Work program;
• Establish a joint juris doctor/Master of Public Health program;
• Establish a joint juris doctor/Master of Public Administration program;
• Establish an interdisciplinary scholar exchange between the schools;
• Establish EWU student internships with the GU Law Center for Civil & Human Rights;
• Foster information sharing and funding support for law-related guest speakers and events; and
• Facilitate GU Law collaboration with the planned EWU Center for Social Innovation.

For more information, please contact Kevin Carr, marketing and communications manager at GU Law at (509) 313-3771 or Dave Meany, director of communications for EWU at (509) 359-.6335.