Faculty Sparking a Fire in Students through Collaborative Program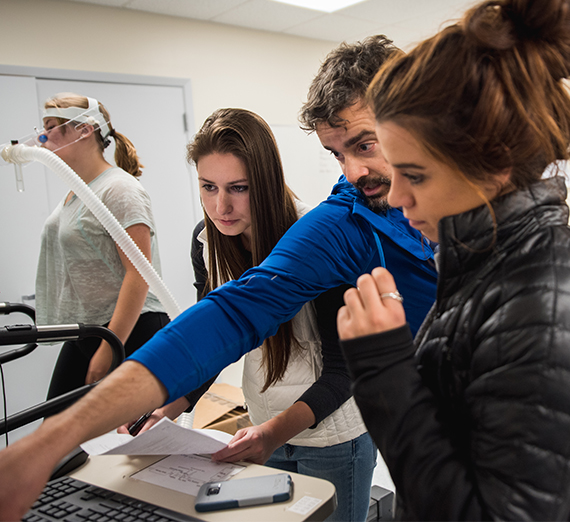 ---
A new program through Gonzaga's Career & Professional Development is training faculty to be "career kindlers," equipping them with some essential career coaching tools and strengthening connections between academic faculty and CPD staff. The Faculty Career Kindler program was successfully piloted in the 2016-2017 school year, and was introduced campus-wide in 2017-2018.
The name comes from the classic Ignatian quote, "Go forth and set the world on fire." Through the program, CPD is hoping faculty will kindle the flames students need to discern how to fulfill their potential as men and women for others.
Faculty are trained during four, one-hour sessions that flexibly fit into a busy weekly schedule. They are introduced to the functions and goals of CPD, as well as how to include career planning information into curriculum and a review of career-search materials.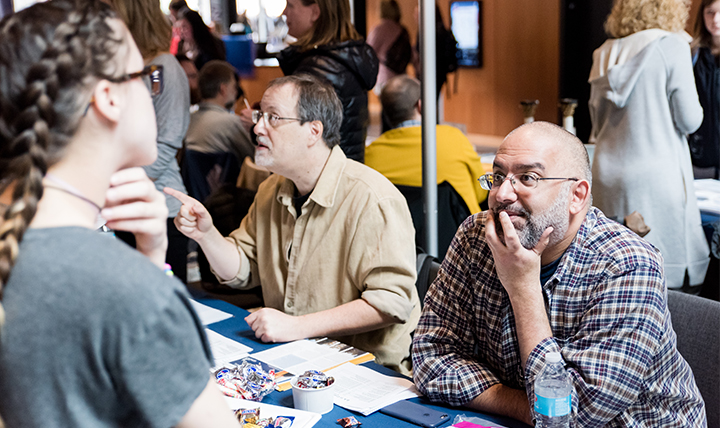 During the 2017-2018 school year, 51 faculty members completed at least one session of training, and 16 completed all four, ending in a ceremony recognizing the new Career Kindlers. 11 of these faculty came from the College of Arts & Sciences, while two came from the School of Business Administration and three came from Nursing & Human Physiology.
Molly Pepper, the Associate Dean for Undergraduate Programs in the School of Business, completed the training and realized the benefits of the program went beyond just advising. One of the Kindlers in the business school mentioned the training would not only be helpful in her professional career, but as a tool to help her college-age daughter with the career search process. "The program has provided a system that allows faculty to get involved at their own pace and rewards their participation in helping students achieve career outcomes," she says.
Similar praise comes from Jonathan Rossing in the Communications Department. "While academic affairs and student development divisions can often operate in silos and work in cross-purposes, this program intentionally brings together different academic and student support units in service of our students' development and common good," he says. He even designed a new course for seniors titled Crafting Professional Identity, a cross-major program intending to give students the tools to tell a "compelling and persuasive story about the skills, abilities and competencies they've developed across our curriculum."
To learn more about the Career Kindlers Program, click here.