Zags Win in Sports, Classroom & Community
A Tradition of Excellence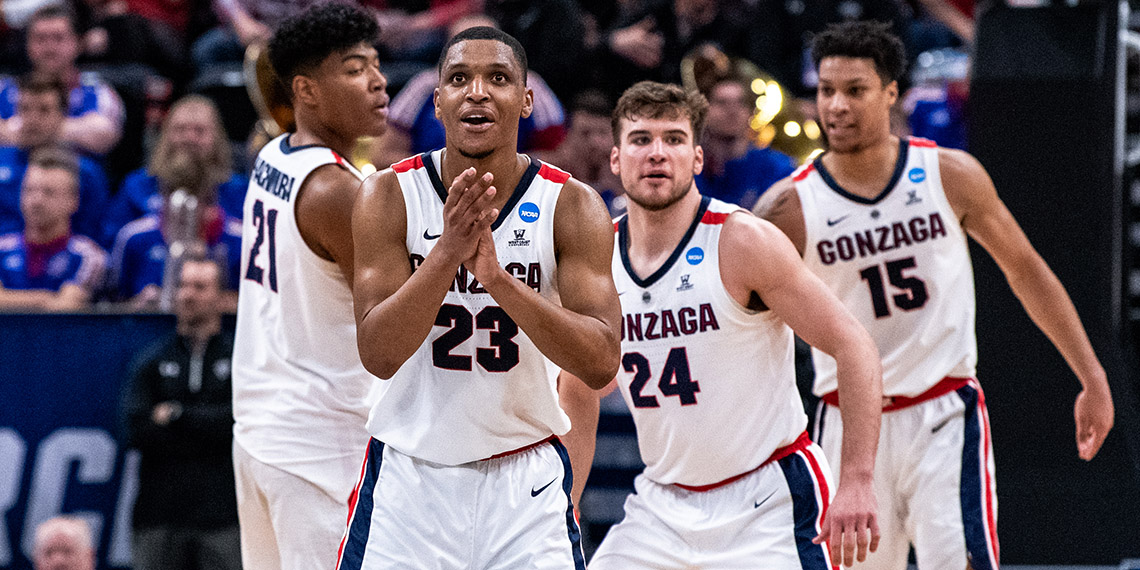 SPOKANE, Wash. — This season has ranked among the most successful ever for Gonzaga University's high-profile basketball programs. The Gonzaga women went 28-4 on their way to a No. 5 seed in the NCAA Tournament, where they opened play Saturday with a victory over Little Rock. The GU men posted a 30-3 record and earned a No. 1 seed in the NCAA Tournament, where after two wins last week they are headed back to the Sweet 16 for the fifth year in a row.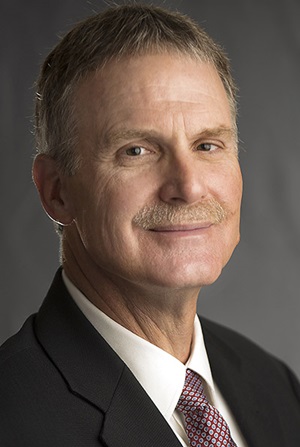 That's all good news for Zags fans, but what really has Athletic Director Mike Roth beaming these days are Gonzaga's lofty rankings for academic achievement by GU student-athletes.
For the second straight year, Gonzaga has posted the nation's best Annual Progress Rate multiyear average for its athletic program. With a score of 998 on the 1,000-point APR scale, which measures academic eligibility and retention of student-athletes, GU is tied with Holy Cross and Villanova for No. 1 among all NCAA member institutions. And Gonzaga is second in the nation in the latest Graduation Success Rate rankings. Gonzaga's GSR score of 99 percent, behind only Harvard's 100 percent, ties GU with Columbia, Dartmouth, Loyola of Chicago, Evansville and Yale.
"We are proud to be in such rare company," Roth said. "At Gonzaga, we have always emphasized three things related to winning. One, we want our teams to win on the field and on the court. Two, we want our student-athletes to win in the community — this is the Jesuit piece — by making a genuine impact on others through service and volunteer work. Third, we want our student-athletes to win in the classroom; we are a university, so this is what we're really all about."
A Tradition of Academic Excellence
Gonzaga's tradition of academic excellence among its student-athletes is long and storied. Way back in 1984, a scrappy but undersized basketball player named John Stockton earned second-team Academic All-American honors as a GU senior. Stockton, of course went on to win two Olympic gold medals and set all-time NBA records for steals and assists during a 19-year pro career that led to enshrinement in the Naismith Memorial Basketball Hall of Fame.
In all, nine Gonzaga student-athletes have earned first-team Academic All-American honors —including two, basketball player Jeff Brown and soccer player George Josten, who were two-time honorees. In the past 25 years, only six men's basketball players have been both first-team All-Americans and first-team Academic All-Americans. Three of the six were Zags: Dan Dickau in 2002, Kelly Olynyk in 2013 and Nigel Williams-Goss in 2017. (The others were Duke's Shane Battier, Emeka Okafor of Connecticut, and D.J. Augustin of Texas.)
That tradition attracts a certain type of student-athlete to GU. "As a recruit, you look at a lot of different schools and at Gonzaga you see that you can excel on the court and excel in the classroom," said Corey Kispert, a sophomore starter on this year's Zags basketball team who was named to the WCC men's All-Academic first team. "Nigel hosted my visit when I was a senior in high school. He knew that academics were important to me and he made a point of talking to me about that Gonzaga culture – about guys like Kelly and Dan, about how this was a place where you would be encouraged and supported not just as a basketball player but as a student."
Roth, Gonzaga's athletic director since 1998, has seen that kind of thing before. "At Gonzaga, one generation of student-athletes kind of recruits the next," he said. "Nigel and Corey never played together here, but they share that connection, that Gonzaga tradition.
"When he or she is out recruiting, the first thing a coach looks at is not a kid's academic transcript," Roth said. "The coach wants to know that you can hit the jump shot. But our coaches specifically recruit kids who fit into the culture of Gonzaga. They need to buy into what we are all about as an institution. We emphasize that and, I think because we do, what we find is that we don't have to worry about someone just being eligible. That's actually kind of a low bar. We set our own higher standard. But what we've found is that if you fit into the Gonzaga culture, then you have the ability to achieve academically and here you will get the opportunity and the support you need to do that."
And many Gonzaga student-athletes are high-level achievers in the classroom. Josh Perkins, the Zags' All-WCC point guard, is a fifth-year senior working on a master's degree and is a two-time member of the WCC All-Academic first team. Geno Crandall, sixth-man on the men's basketball team, a graduate transfer now working on his master's degree, excels in the classroom. Fifth-year senior Jeremy Jones, like Crandall a key reserve on the men's basketball team, is also enrolled in a master's program and earned WCC All-Academic honorable mention this season.
Chandler Smith, a fifth-year senior on the women's basketball team, earned All-WCC first team honors and also, for the third year in a row, was named to the WCC All-Academic first team. Smith, the leading scorer on the team, already has an MBA and is working on a second master's degree. Teammates joining Smith on this year's WCC All-Academic team are Zykera Rice, Katie Campbell, Jill Townsend and Jenn Wirth.
Hard work is something Smith takes to by nature. She grew up on a ranch near Brewster, Washington, about 135 miles from Gonzaga, and grew up as a Zags fan. But when she graduated from Brewster High School as valedictorian and a highly recruited all-state athlete, she instead opted to accept a basketball scholarship from a large Big Ten Conference school with a prominent agribusiness program. After her freshman year, Smith decided to transfer to Gonzaga.
"It was a good school, but not the right school for me," Smith said. "Maybe I'm more comfortable in a smaller school, where you really get to know your professors. You aren't one in a class of 200 students, you're one in a class of 15 or 20."
The expectation and support levels for student-athletes differed as well, Smith said. "My freshman year, we were told we needed to go to practice and go to class and that was kind of it. At Gonzaga, the help and resources available to you is just incredible. They really are here to help you develop and succeed as a student and as a person."
Smith likens being a student-athlete to being a full-time college student while working a full-time job. "A lot of people don't understand the time and energy required to be successful," she said. "Practice, games, lifting weights, watching video, meetings, travel — it all adds up and it's a full day every day. Your professors work with you — they understand that sometimes you are going to miss class because the team is traveling — but they still expect you to turn in your assignments on time, to take all of the tests, to learn everything everyone else in the class is learning."
Help Comes in Many Forms
For GU student-athletes, help comes in many forms and starts early. All first-year and transfer student-athletes are required to participate in a program tailored to set the stage for success. There are workshops, lectures and seminars covering everything from time management to coping with stress to personal wellness to building community through volunteer work. A team of academic advisers helps GU student-athletes chart a course toward graduation and life goals. All along the way, there are tutors and study groups to help keep everything on track.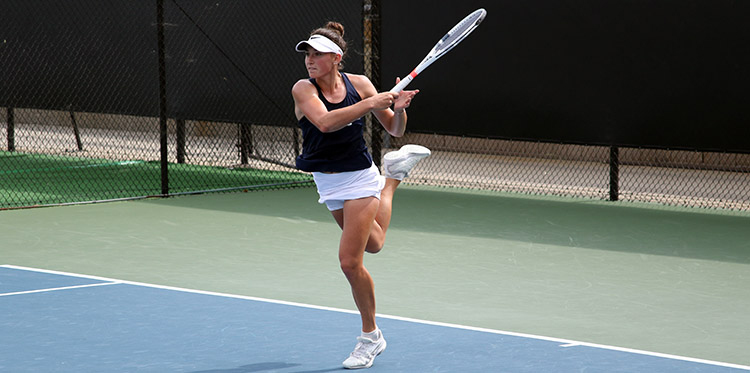 Sophie Whittle, a Gonzaga singles player who last fall won the Intercollegiate Tennis Association/Riviera All-American Championship and who has been ranked the No. 1 individual collegiate player by the ITA this winter, said the program was invaluable in helping her get off to a strong start in the classroom. "They help you get your schedule set up and make sure you know that you need to be proactive with your professors about missing class because of travel or maybe needing to arrange to take a test with a proctor," said Whittle, a member of the WCC All-Academic first team. "They help acclimate us to the challenges of being a student-athlete."
Marvo Reguindin, who has taught for 12 years in Gonzaga's School of Business Administration, said he was pleasantly surprised early on to discover that GU student-athletes are such good students. "I have had a lot of athletes in my classes over the years and they are good students – very representative of the Gonzaga student body as a whole," Reguindin said. "When I speak with colleagues who teach at other schools, they tell a different story. I hear about how some of them have a sense of entitlement, how they expect special treatment. That has never been the case in my experience at Gonzaga.
"I have sometimes wondered if there's something about being a high-level athlete, where to be successful you have to learn about self-discipline, hard work and accountability," Reguindin said. "All of that translates to success in the classroom."
"We expect our student-athletes to work hard and we as an institution are committed to working hard to make sure they have everything they need to be successful," Roth said. He points to Gonzaga's new Volkar Center for Athletic Achievement as brick-and-mortar proof of that commitment.
Volkar Center a Game-Changer
The Volkar Center, completed in 2018, is a 51,240-square-foot showplace of Gonzaga's past achievement and training lab for future success. The first floor features the Hall of Honor Presented by the Wolff Family, where the public is welcome to check out iconic historic and contemporary photographs, video elements, and engage in interactive experiences that honor Gonzaga's tradition of athletic and academic success.
Also on the Volkar Center's first floor is the Steve Hertz Practice Facility for men's and women's basketball, where the Brown Court mimics the Zags' home court found inside the McCarthey Athletic Center next door, and which also houses a basketball-specific weight room and the tiered, theater-style McCarthey Family Film Room for review of game video by coaches and players. The second floor features a nutrition area, meeting space and a reception area for socializing, informal meetings and meals. On the third floor are offices for coaches and athletic administrators. All of this is crowned by the fourth floor's Rian G. Oliver Student-Athlete Enrichment Lab, a large area that houses a computer lab, meeting rooms and study carrels, plus offices for academic advisers and GU compliance staff members.
"This is something we did for our student-athletes," Roth said. "But it's a pretty powerful thing for parents to see, as well. Every school is going to tell Mom and Dad that they are committed to supporting their son or daughter and helping them succeed. I can tell them that and then I can show them the Volkar Center — show them the kind of commitment we've actually made to the success of student-athletes at Gonzaga."
Faith Smith, a volleyball player who is president of Gonzaga's Student-Athlete Advisory Committee, said student-athletes are thrilled with the new 15,000-square-foot academic center. "Everything is available right there," she said. "You have computers, quiet study space and places for group study sessions, rooms to meet with a tutor. The academic support services staff is there and you can just walk into their offices and talk."
The huge new academic center replaces a 1,500-square-foot facility that had been in use for many years. "It's so cool to go from all of us cramming into a small space to having a view and study rooms," senior Zykera Rice said. "And we don't have to ask one of the study advisers if we can use their office."
Athletes being competitors, Smith also likes the big display board in the academic center that tracks how each athletic team at Gonzaga is doing in meeting player-set "Pride" goals. Organized by the Student-Athlete Advisory Committee, the Pride program is a friendly competition that recognizes commitment by student-athletes to Gonzaga's mission of outreach and service to others, as well as development of fellowship and support for one another. Each team meets in the fall to set goals for doing community volunteer work, as well as attending the games, meets and events involving of other GU teams.
Smith said that although it is not formally part of the Pride program, Gonzaga's teams are also highly competitive with one another when it comes to collective grade point average. This fall semester, GU student-athletes posted a cumulative 3.35 GPA. It was the sixth consecutive semester that GU Athletics has met or exceeded 3.35. In addition, 159 student-athletes were named to either the Dean's List (3.5 to 3.84 GPA) or the President's List (3.85 or better). The men's basketball team posted a cumulative 3.31 GPA, while the women's basketball team had a 3.32 GPA. At the top of the list for grade point average was the volleyball team, with a 3.64 GPA.
"There's good camaraderie among student-athletes at Gonzaga," Smith said. "I think we understand the demands that we all face in trying to meet our individual challenges. But there's a pressure and a pride that makes you want your team to be No. 1, too. I want my school to be tops and I want my team to be tops. That's just part of being Gonzaga."