Gonzaga 15th among Midsize Universities for Peace Corps Volunteers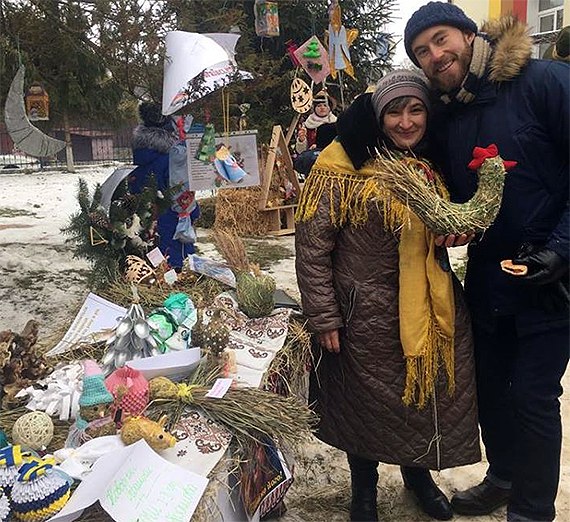 ---
SPOKANE, Wash. — Gonzaga University is the nation's No. 15 ranked Peace Corps volunteer-producing institution among "Medium Colleges and Universities" in 2019, jumping back onto the list this year. Currently, there are 21 Bulldogs volunteering in countries across the globe.
Since the Peace Corps' founding in 1961, more than 350 Gonzaga alumni have served abroad as volunteers. In 2018, Washington ranked No. 8 among states with the highest number of Peace Corps volunteers and a total of 9,968 Washingtonians have served since 1961.
"Gonzaga University emboldens its students to reach out to the marginalized people in our society through its social justice programs and Jesuit-core values," said Gonzaga alumnus Ty Smith ('17), who is serving in Ukraine as a youth development volunteer. "Most students leave Gonzaga with a desire to effect change outside of themselves and dedicate themselves to a bigger cause. The social justice programs I participated at Gonzaga inspired me to expand my consciousness of the world and its issues."
Gonzaga is among nine Washington colleges and universities on the 2019 list.
Previously within the category of "Small Colleges and Universities," Gonzaga ranked No. 1 for four consecutive years (2013-2016) and was consistently ranked among the Peace Corps' top volunteer-producing institutions since 2008. When its enrollment topped 5,000 students, Gonzaga entered the "Medium Colleges and Universities" category.
View the complete 2019 rankings of the top 25 schools in each category.
"We have seen time and again that the colleges and universities that produce the most Peace Corps volunteers focus on cultivating global citizens in addition to promoting scholarship," said Peace Corps Director Jody Olsen. "I am proud that so many graduates of these esteemed institutions leverage their educations to make the world a better place. They bring critical skills to communities around the world and gain hands-on, life-changing experience along the way."
For more information about the ranking contact Carla Koop at (510) 452-8445 or ckoop@peacecorps.gov. For more information about the Peace Corps, visit www.peacecorps.gov/.