As Hate Crimes Rise, Gonzaga Convenes International Hate Studies Conference April 2-4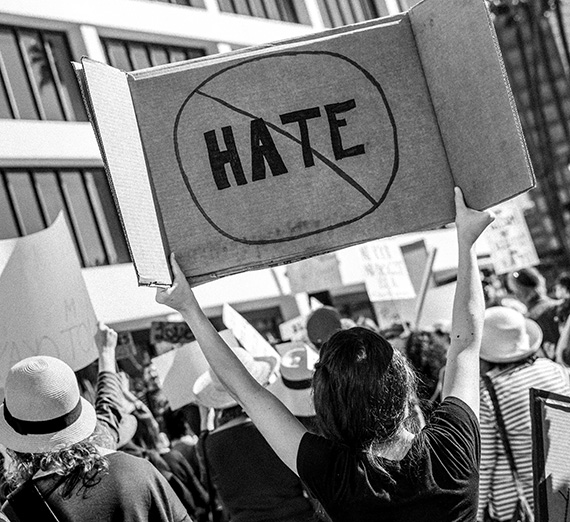 ---
'Building Peace through Dialogue, Kindness, and Forgiveness'
SPOKANE, Wash. — With the FBI reporting a 17-percent spike in the number of U.S. hate crime incidents in 2017 compared with 2016, rising for the third consecutive year, the Gonzaga University Institute for Hate Studies will convene experts worldwide at the 5th International Conference on Hate Studies April 2-4 at the Hemmingson Center.
In the bureau's "Hate Crime Statistics" report, law enforcement agencies reported 7,175 hate crimes in 2017, up from 6,121 in 2016. Against this backdrop, top researchers and thought leaders worldwide will focus on combating hate in the conference — titled "Building Peace through Dialogue, Kindness, and Forgiveness" — hosted by the Institute, which marked its 20th anniversary last October.
Kathleen Mahoney to Deliver Banquet
Address on Reconciliation as a Tool for Peace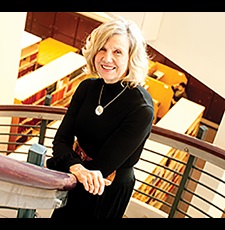 University of Calgary Law Professor Kathleen Mahoney, chief negotiator for the Assembly of First Nations' claim for cultural genocide against Canada, and primary architect of the Truth & Reconciliation Commission in the historic Indian Residential School Settlement Agreement, will speak at the banquet at 5:30 p.m., Wednesday, April 3. Mahoney will speak to the power of reconciliation as a tool for peace. She negotiated the largest financial settlement in Canadian history for human rights violations against the indigenous peoples of Canada. Her efforts led to the historic apology from the Canadian Parliament and from Pope Benedict XVI at the Vatican. She has worked on issues including the Bosnia Herzegovina genocide against Serbia. Among her many awards and distinctions, Professor Mahoney received the Governor General's medal for her contribution to equality in Canada.
The banquet will be followed by "A New Season: A Celebration of Artistry, Place, and Potential" at 7:30 p.m. in Gonzaga's Magnuson Theatre — a performance of original works featuring GU dance, music, and theatre students.
Information on tickets and sponsorships can found at www.gonzaga.edu/icohs. Banquet and performance tickets can be purchased together. Individual seats are available for $50, and tables of eight for $400.
Students, community members and academics will all find value from the broad range of conference sessions. The conference runs Tuesday through Thursday, including workshops, panels, documentary showings with response opportunities, and other formats. Registration is free for students and volunteer ambassadors (room hosts). For more information or to register, visit www.gonzaga.edu/icohs. Conference registration is required.
The conference is co-organized and sponsored by the Institute, the Kootenai County Task Force for Human Relations, and the Spokane County Human Rights Task Force. The program represents one of the world's leading interdisciplinary academic forums on hate, related social problems, and ways to create socially just and inclusive communities. The lessons learned and plans that emerge will help educators, researchers, advocates and others better analyze and combat hatred in its various manifestations to lead to communities being committed to peace, human rights and justice. The conference will feature plenary sessions as well as tracks on research, community building, and education and development.
Other Featured Speakers, Presenters
Other featured speakers and presenters include: Ann Dinan, Deeper Leadership Institute; Collin Hanson, executive director of Evolve Grand Forks, (North Dakota); Brian Levin, the Center for the Study of Hate and Extremism, California State University at San Bernardino; Dean Lynch, Spokane County Human Rights Task Force; poet Bethany Montgomery, Power 2 the Poetry; Barbara Perry, the Centre on Hate, Bias and Extremism, University of Ontario Institute of Technology at Oshawa, and the International Network for Hate Studies; Rachel Carroll Rivas, Montana Human Rights Network; Ken Stern, Bard Center for Hate Studies, Bard College at Annandale-on-Hudson, New York; and Tony Stewart, Kootenai County Task Force on Human Rights.
To view the schedule, sponsorship opportunities and to register visit www.gonzaga.edu/icohs.
"If hate is understood better, then approaches to combat it can increasingly become testable theories, and then analyzed and improved," said Kristine Hoover, director of the Institute. "This work can have real-world impact, including creating models for changes in society, government, culture and our individual and communal lives."
Financial support from Gonzaga is provided by the Center for Global Engagement, Center for Public Humanities, College of Arts and Science, Comprehensive Leadership Program, Jepson School of Business, Office of Diversity, Office of Diversity, Inclusion, Community, and Equity (DICE), Office of the Provost, School of Education, and School of Leadership Studies. The conference is sponsored by SCAFCO and R.H. Cooke and Associations, Inc.
For more information visit www.gonzaga.edu/icohs. Media contact: Mary Joan Hahn (509) 313-6095.