A Leap of Faith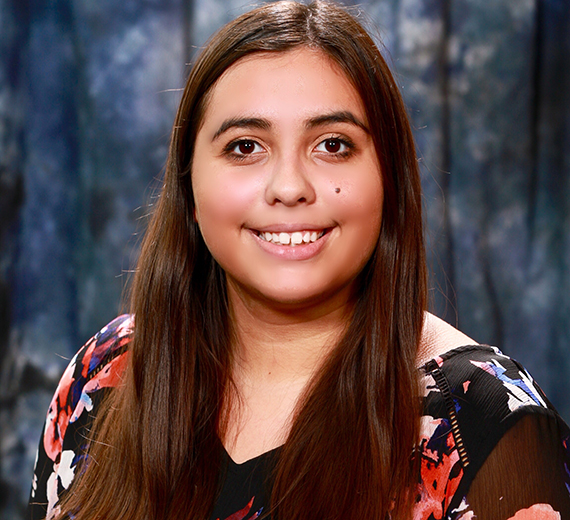 ---
SPOKANE, Wash. — With a hopeful heart, a dash of fear and no job prospects but a Gonzaga University degree in public relations and a minor in Spanish, Ariana Agnew loaded up her car with all her worldly possessions and departed for Denver over last Memorial Day weekend.
Encouraged by Gonzaga faculty to follow her dream to live in Denver — with or without a job lined up — Agnew, from Gig Harbor, Washington, set her sights on the Mile High City during her senior year after visiting Meghan Montelibano ('15), who lives there.
Six weeks after her move, following many job applications and interviews, Agnew received a call from her future employer, Evolution, a full-service communications and marketing agency specializing in reaching young adults and Spanish-speakers, among other audiences. They asked her to come in for an interview, and shortly after, offered her a job as the media specialist. Her employer highlighted the online portfolio Agnew created as an undergraduate as the reason she stood out from other applicants. Agnew crafted the portfolio as a class assignment at Gonzaga.
Agnew is thankful for the job and for her Gonzaga education, which she says taught her a lot about people and using the resources available to her. She grew into her own community at Gonzaga — comprised of people she still leans on today — and is especially grateful to public relations faculty members Erin Dorsey, John Kafentzis and Colleen McMahon.
"Gonzaga is a really, really special place. My professors believed in me. I don't think you get that everywhere," Agnew said, noting that confidence made her "leap of faith" to live in Denver possible.
She enjoys that her role at Evolution allows her to work for the core Jesuit principle of helping others while it allows her to combine her knowledge of Spanish language and communication skills.
Agnew said internships as a Gonzaga student at Valleyfest in the Spokane Valley and Meals on Wheels in Spokane also were instrumental to her success and helped integrate her coursework with the real world.
Agnew lives with Molly Smith ('16) and stays in touch with former classmates and professors. She knows of many other Zags from her class who chose something out of their comfort zones for their first post-graduation adventure.
"Even though we were scared, we did something unique," she said. "We didn't just play it safe."