Professor Clarence 'Bud' Barnes Presents Guild Lecture Nov. 19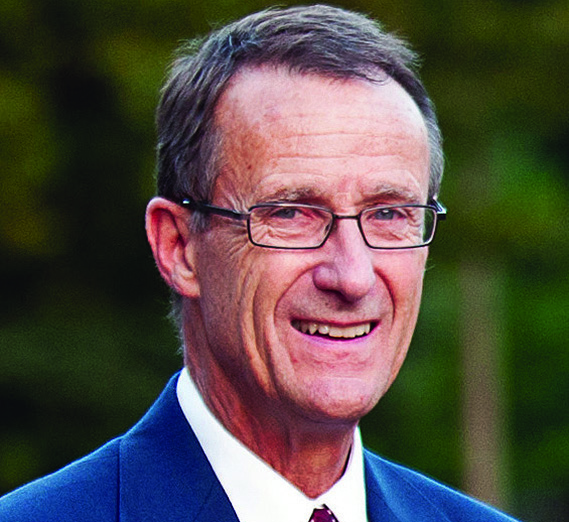 ---
'America Divided: An Economic Perspective'
SPOKANE, Wash. — The Greater Gonzaga Guild lecture series welcomes Clarence 'Bud' Barnes, Ph.D., professor of economics and dean emeritus in the Gonzaga University School of Business Administration, who will present "America Divided: An Economic Perspective" at 10:30 a.m., Tuesday, Nov. 19.
The event, which is free and open to the public, will be held in the McCarthey Athletic Center Herak Club Room.
Professor Barnes will explore income inequality, immigration and trade tariffs — key issues for the coming 2020 elections. He will present background regarding the causes of the growing wealth inequality gap in our nation, and he'll examine the impact of immigration containment, including worker shortages in agriculture as well as declining visa programs vital to Fortune 500 companies. In addition, Barnes will share insights into the consequences of tariffs among major corporations and small- to medium-sized businesses as well.
Dean of the School of Business Administration for more than 30 years, Professor Barnes continues to teach in the classroom and work with faculty. He has served on numerous private and public boards, and is a consultant on issues of economic valuations, or the process of assigning value to environmental and other nonfinancial factors.
Barnes earned his doctorate from the University of Tennessee before joining Gonzaga in 1973 as an assistant professor of economics.
The event begins with coffee and social at 10 a.m., followed by the lecture and Q&A from 10:30-11:30 a.m. Free parking is available in the lot immediately south of McCarthey Athletic Center.
Founded in 1956, the Greater Gonzaga Guild sponsors six lectures a year featuring faculty, staff, and students of Gonzaga University.
To learn more about the Guild, please contact Mary Joan Hahn, GU community & public relations, at (509) 313-6095;
hahn@gonzaga.edu
.