In the News: Bartlett's Work on Gratitude Receiving National Attention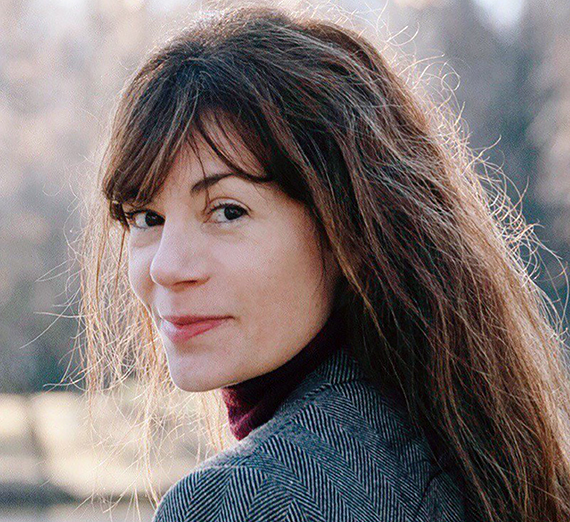 ---
Research by Gonzaga's Monica Bartlett, Ph.D., and her academic colleagues in the field of gratitude is particularly timely during the holidays, especially at Thanksgiving.
The group's findings on the topic continue to receive regional and national attention, from a prominent Jesuit podcast to The New York Times and The Spokesman-Review.
Bartlett's work was featured in a New York Times Opinion piece this week, "Why Gratitude Is Wasted on Thanksgiving," and was the subject of a Spokesman-Review feature, "Attitude of gratitude boosts all-around well-being, researchers say."
The research of Bartlett and her colleagues show that gratitude isn't something confined to Thanksgiving Day. On a newly released Jesuits' AMDG Podcast (click on this link to listen), Bartlett shares daily habits we can cultivate to work this virtue back into our everyday routines.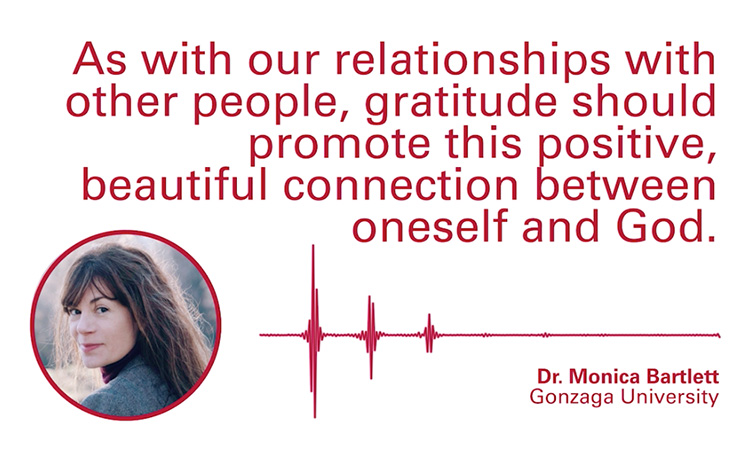 RELATED: Bartlett and academic colleagues publish new research on gratitude.