Thinking Ahead: Two new facilities foster greater collaboration
---
The Integrated Science and Engineering building, opening in fall 2021, will add more than 82,000 square feet to classroom and laboratory education for science, technology, engineering and math disciplines. Groundbreaking for the $56 million project took place in September, hosted by Provost and Senior Vice President Deena González, with President Thayne McCulloh, Dean Karlene Hoo of the School of Engineering and Applied Science and Interim Dean Ma Bahr of the College of Arts and Sciences. They shared a vision for exemplary teaching, learning and undergraduate research.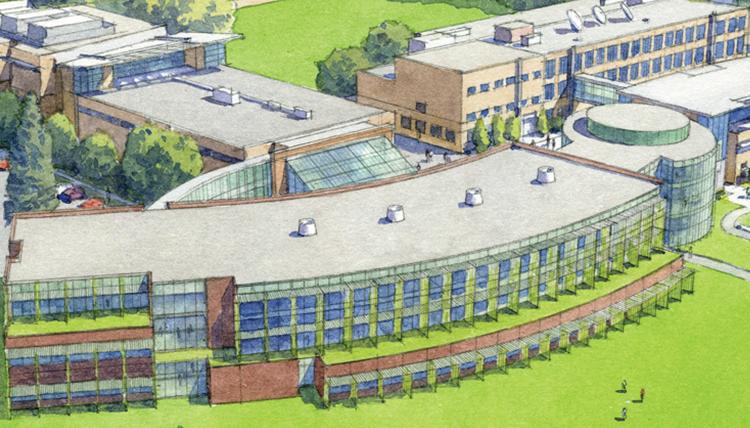 The new facility will connect to existing science and engineering buildings.
Also in September, GU and the University of Washington School of Medicine announced plans for a new home for the Regional Health Partnership. Located adjacent to Gonzaga at Spokane Falls Blvd. and Hamilton St., the 80,000-square-foot facility will be developed by McKinstry Inc. Estimated at $60 million, the privately funded project expedites completion and saves taxpayers money.
"Working together, we are creating be er access to health care for the patients and communities in Washington who need it most. With help from McKinstry, the UW School of Medicine's partnership with Gonzaga is poised for a crucial leap forward, and we couldn't be more excited about what this means for medical education and care across our state," said UW President Ana Mari Cauce.
Since launching the partnership, Spokane has emerged as a top choice for students entering UW School of Medicine.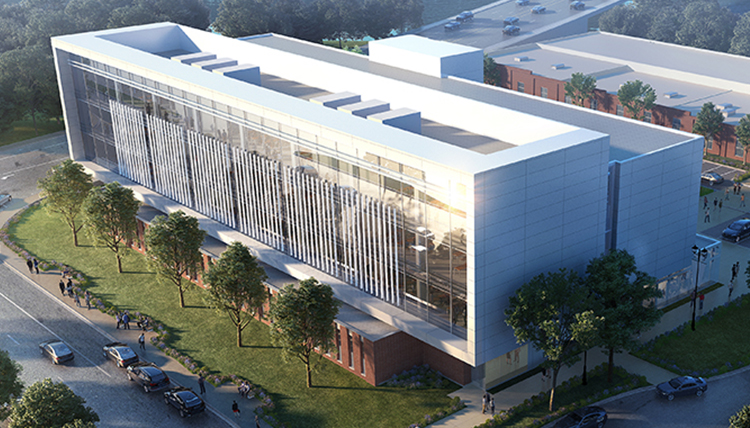 Sign up to receive Gonzaga news in your inbox!