Getting Involved with Gonzaga Outdoors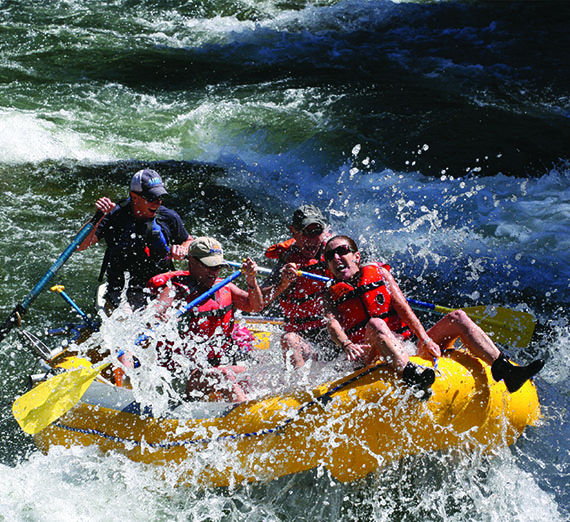 ---
Gonzaga Outdoors is a great resource for students to get off campus and enjoy their new home in the Inland Northwest. The program runs trips every weekend during the school year, which can range from day hikes at nearby Iller Creek to multi-day backpacking trips in Hells Canyon. Some popular trips include kayaking at Priest Lake, horseback riding, Women in the Woods, and the annual ski trip to RED Mountain in Canada.
Director of Gonzaga Outdoors, Dave Gilbert, believes there are benefits to participating in the program as a first-year student. "There is a lot of opportunity to meet people. Everyone is going because they want to do the activity. It's a cool way to build a connection with the outdoors and with others, to ask questions, and to care about our environment," he says.
Students don't need to have any previous outdoor experience in order to participate. The trips are designed to introduce newcomers to any outdoor activity, as well as teaching skills, such as teeth-brushing in the outdoors and how to properly pack a backpack with gear.
"If you've ever thought, 'Wow, doing this new activity would be cool,' you can do it here at Gonzaga, and there will probably be someone who will be stoked to teach you and do it with you," says Gilbert.
The Inland Northwest is an incredible place to explore outside, with four varying seasons, and different activities that come with each. "The Spokane area really has everything – from big interior lakes and rivers, with wet forests to the West and desert to the East," says Gilbert. "Regardless of what activity or landscape you like, you can find it here."
Students looking to get involved should join the Gonzaga Outdoors email list to learn about all the trips and events coming up. Gilbert also recommends students get involved early, taking advantage of the nice weather and lighter workloads in the fall. Finally, the program accepts Bulldog Bucks, making it easier than ever to sign up for trips or rent gear if you're exploring on your own.
Learn more about Gonzaga Outdoors and how to explore the Spokane area here.