Enjoying Fall in Spokane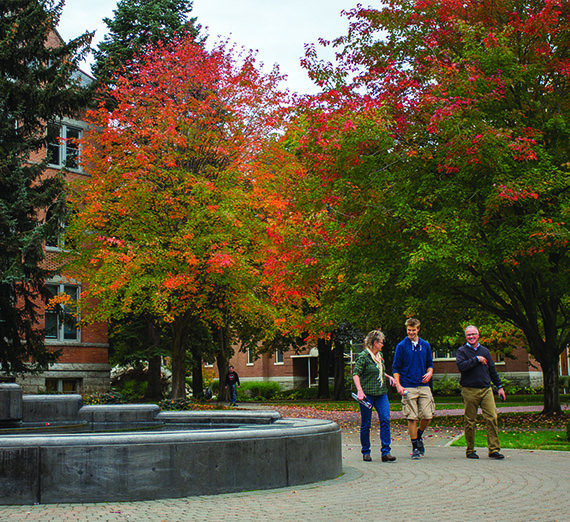 ---
Fall at Gonzaga is a magical time. Students return after summer, the leaves begin to change colors, and everyone anxiously counts down to basketball season. What some students don't know, however, is that fall off-campus is just as magical. Here are some of the best ways to experience the changing of the seasons in Spokane!
Green Bluff
When harvest season hits, this is the place to go. Green Bluff is a collection of family farms and food stands. They're open throughout the year, but fall is when the annual Apple Festival happens. It's a six-week celebration of apples and other harvested goodies. Visitors can pick their own apples, enjoy live music, corn mazes hayrides, and nibble on other treats, such as pumpkin donuts and grilled corn on the cob.
The collection of farms is broken up into an East Loop and a West Loop. You can cruise around and visit as many farms as you have the time (or stomach capacity) for. It's only about half an hour from campus up to Green Bluff, so it's a great way to spend a crisp fall morning with friends or family.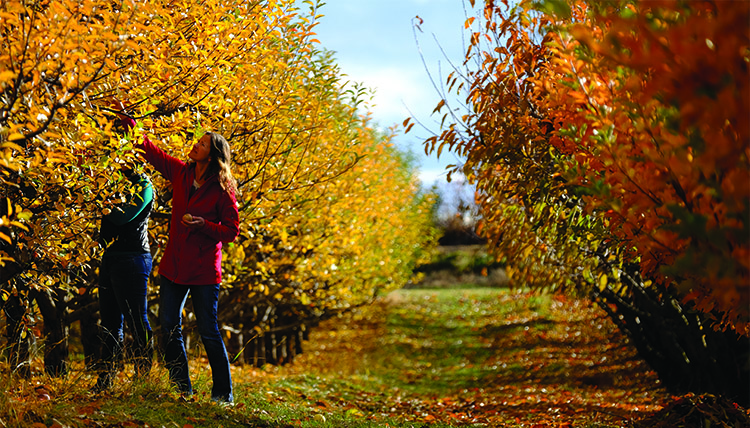 Terrain
The first weekend of October, a multimedia art and music event called Terrain celebrates the artists that call the Inland Northwest home. Hundreds of artists present their work to thousands of spectators. This event is the culmination, but Terrain is a year-round organization, creating programming and artistic opportunities in the area and promoting up-and-coming creatives.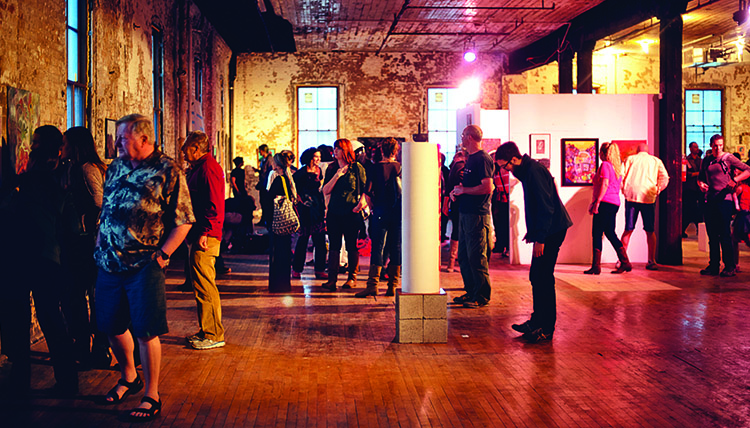 Scarywood
Each October, Silverwood Theme Park undergoes a transition from a regular amusement park into a haunted one. Open on Thursday, Friday, and Saturday evenings, Scarywood provides chills and thrills to guests for around $40 (prices vary depending on the night).
Attractions include five haunted houses, spooky roller coasters and other rides, complete with characters whose job it is to scare you. Food vendors will be open during Scarywood hours, and remember to dress warm, as it starts to get chilly at night in the fall. The Gonzaga Student Body Association usually puts on an event that includes discounted tickets and a round-trip bus out to the park, around an hour east of Spokane.
Enjoying Fall Colors
One of the best parts of fall, hands down, is the changing leaves. Luckily, there are some incredible places in Spokane to enjoy the color show! Manito Park is gorgeous in every season, and fall is no different. Wander around the gardens and enjoy late-blooming flowers, as well as huge trees beginning to turn.
The Finch Arboretum is a tree garden with over 2,000 trees, shrubs, and flowers. There are several trails that wind through the park's 65 acres so you can really enjoy what the season has to offer.
If you don't have the time to get too far off campus, you're in luck, because the Centennial Trail offers some of the best fall colors in the city. The section between Gonzaga's campus and Riverfront Park has the most deciduous trees, and on a bright afternoon, they are often reflected in the river.
Iller Creek is a popular hiking trail around 20 minutes from campus, and it offers a lovely stroll through colorful trees, as well as great views of Spokane and the Palouse from the top. It's five miles round-trip, so pack a picnic, and enjoy the cool air and a solid climb to the top.
Kraziness in the Kennel
Every year during Fall Family Weekend, the men's basketball team puts on a scrimmage game like no other. The band, cheerleaders and dance team come out to hype up the crowd, and the student section shows off their famous Zombie Nation chant. The players go through a dunk competition, a free throw contest, and an all-out scrimmage to show the families of Zag Nation what they're really about.