Don ('60) and Va Lena ('58) Curran awarded the 2019 Distinguished Legal Service Award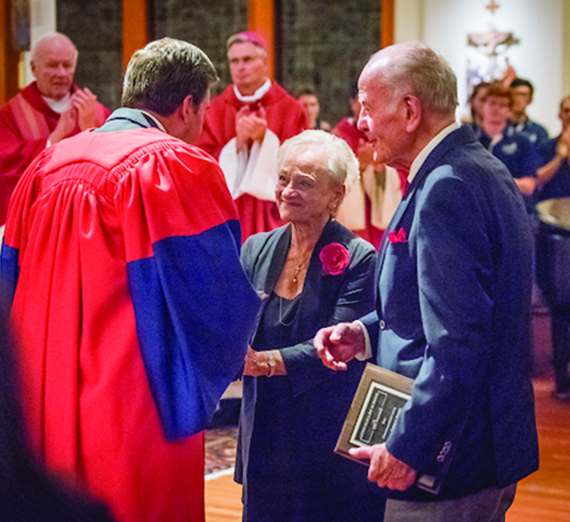 ---
Congratulations to the 2019 Distinguished Legal Service Award recipients Don ('60) and Va Lena ('58) Curran. The Distinguished Legal Service Award is presented annually at the Red Mass for the Legal Profession to members of the Gonzaga Law community who show longevity of service and a strong public service commitment. This year's Red Mass was presided over by the Most Reverend Thomas Daly, Bishop of Spokane.
The Currans are excellent examples of the Zag Law spirit and are longtime pillars of the school. Don and Va Lena meet in law class and 1953 and never looked back. They were married in 1961 and have three sons, one of whom is a Gonzaga Law grad himself. Don is a former president of the Spokane County Bar Association and a well-respected speaker on ethics, professionalism, and discipline. Va Lena has served on Gonzaga Law's Board of Advisors for over 30 years and was a Regent of Gonzaga University for close to twenty years.

Don and Va Lena are the epitomai of a true ZagLaw power couple. We thank them for their many years of dedicated service to both our community and the law at large.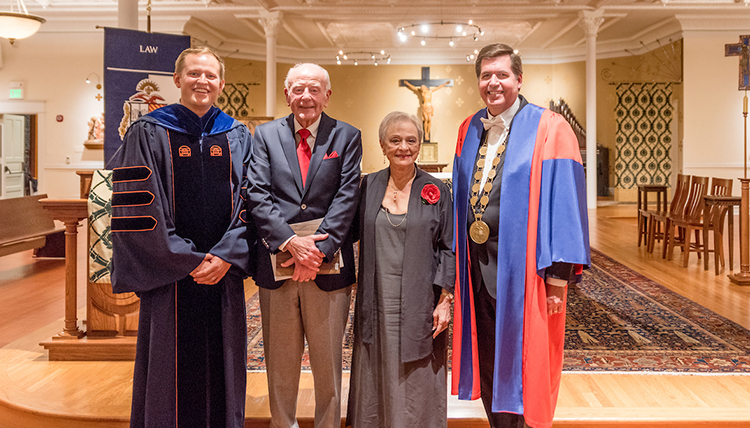 The Currans with President Thayne M. McCulloh and Dean Jacob H. Rooksby