Harvesting the Sun (And Other Green Energy Sources)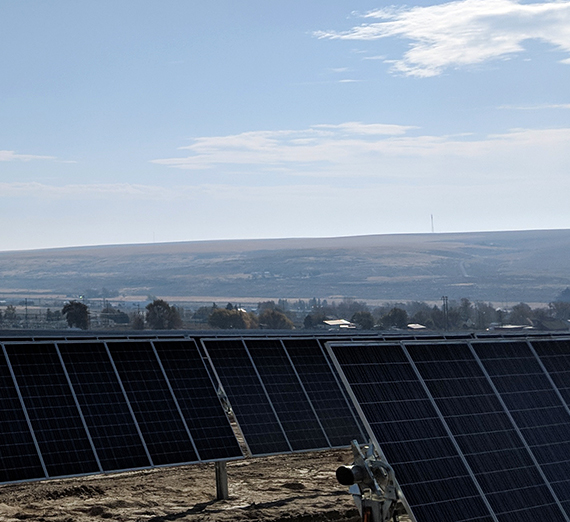 ---
Gonzaga University has launched into a partnership with Avista Utilities to buy green electricity created through the newly constructed solar farm near Lind, Washington.

The idea for increasing green power at the University was shared with Avista officials more than a year ago as Gonzaga looked at ways to ensure it met its commitment to the American College and University Presidents Climate Commitment (ACUPCC) to become climate neutral by 2050.

"We told Avista officials that we could not meet our commitment without their help," says Ken Sammons, director of Plant and Construction Services.

That propelled Avista to step up its efforts to create more green power sources. The Lind solar farm is now capturing solar power from 82,000 solar panels. Gonzaga is one of 80 entities to receive green power from this project.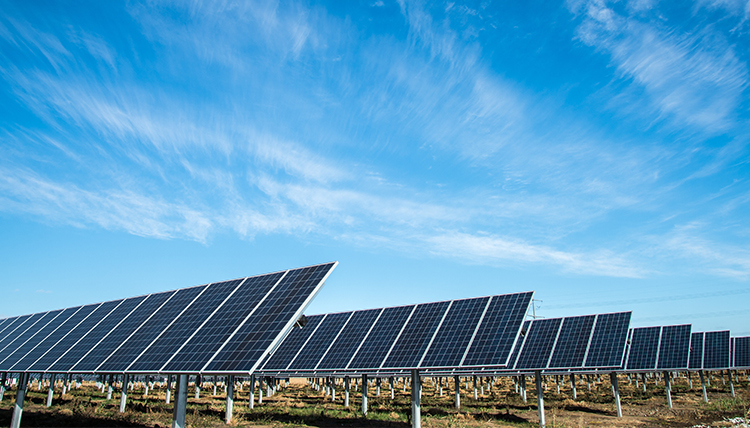 This solar farm is like the one Avista has created near Lind, Washington, which will provide green electricity to GU. Photo courtesy of the American Public Power Association.
About 4.7 percent of Gonzaga's overall electricity needs will be satisfied through the Lind project. Gonzaga also is a member of the Boulder Park Community Solar Project in the Spokane Valley, has installed solar panels on the Office of Sustainability on Sharp, and will install an array of solar panels on Woldson Performing Arts Center, as well. By summer, Gonzaga will receive about 5 percent of its electricity from solar sources, Sammons says.

"All of our electricity sources are now green," Sammons says. "Avista is 48 percent hydro, 2 percent bio-mass (Kettle Falls wood-fired plant), 6 percent wind (Rosalia wind farm), and now solar. We also purchase renewable energy credits (wind) that target the remaining percentage of our electricity consumption."

Most recent reports show Gonzaga has reduced its footprint by 20.9 percent. The ACUPCC asks participating colleges and universities to create climate action plans that propose carbon reduction goals. Gonzaga's climate action plan set goals to reduce its carbon footprint by 20 percent by 2020, 50 percent by 2035, and 100 percent by 2050.
The Lind project is the state's largest solar plant, and two more such farms are being planned in Adams County, southwest of Spokane. Read more about it in this April 2018 story from the Spokesman-Review.