Class Acts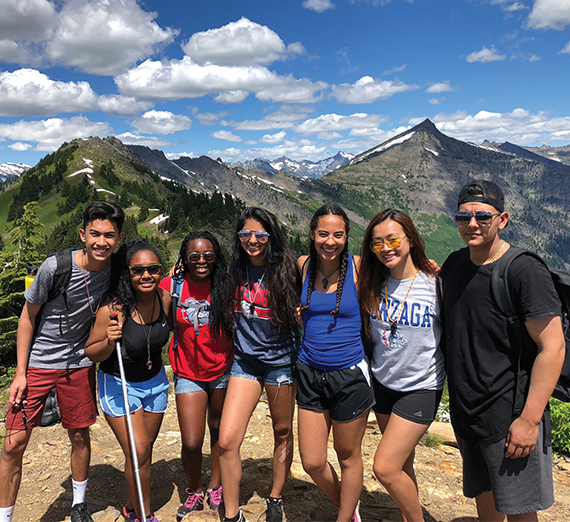 ---
Gonzaga is proud to welcome new Act Six Scholars to campus this fall. Act Six provides leadership training and full scholarships for emerging urban and community leaders who want to use their college education to make a difference on campus and in their communities at home.
The west siders include three students from Tacoma: Richard Boulay, Mt. Tahoma High, Samridhi Singh, Foss High, and Asha Douglas, Bellarmine Prep. Boulay not only served as president of his student body, but also held the lead role in his school musical, "Hairspray." Singh is a Mary Bridge Children's Hospital volunteer. Douglas is a Future Business Leaders of America member. From Auburn is Pedro Martinez, Mountainview High, who helps organize cultural festivals and raise money for small communities throughout Mexico.
From the Spokane area are Mary Benjamin, Shadle Park High, who competed in the national DECA competition; Tara Phung, Lewis and Clark High, a volunteer at Deaconess Hospital and a member of the Vietnamese Buddhist Youth Association; and Stephanie Assonken, Cheney High, a swim coach for Cheney Parks and Recreation.
About Act Six
Act Six began in 2002 with inspiration from a New York-based foundation that reached out to help ensure that talented future leaders completed their college education. Whitworth University was the first to invest in a similar program for Washington, and watched all 11 of its first scholars graduate with records of distinguished leadership, service and academic achievement. In 2009, Gonzaga joined the effort and has been a proud financial supporter, welcoming Act Six scholars to campus every year.