Gonzaga Alumna, Husband Flourish as 'Digital Nomads'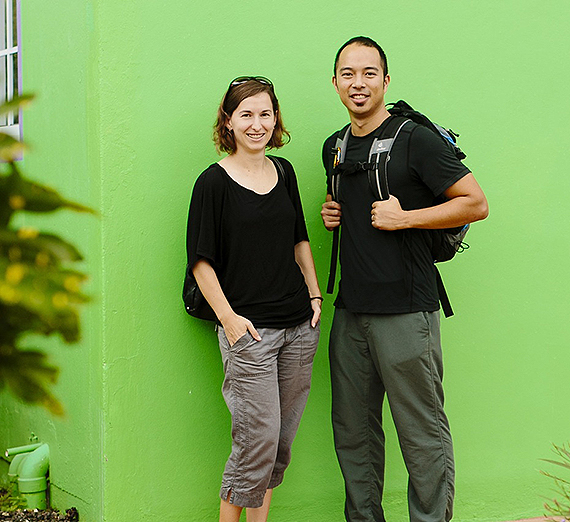 ---
Gonzaga News Service
MONMOUTH, Ore. — Four years after getting married and working in higher education, Gonzaga University alumna Michelle (Manson) Chang and her husband volunteered for two years in the Peace Corps. Since then, they have become "digital nomads" — traveling the world as they work from the internet on their freelance business.

While at Gonzaga, where she earned both a bachelor's degree in French ('05) and an MBA ('08), Chang studied abroad for a semester in Paris, a summer in Gonzaga-in-Florence, and completed two summer internships in the Dominican Republic.
"My experience at Gonzaga definitely influenced me to volunteer after graduation," said Michelle, who received an academic scholarship that helped her attend Gonzaga. "That, plus my summer internships and study abroad gave me the itch to keep exploring overseas."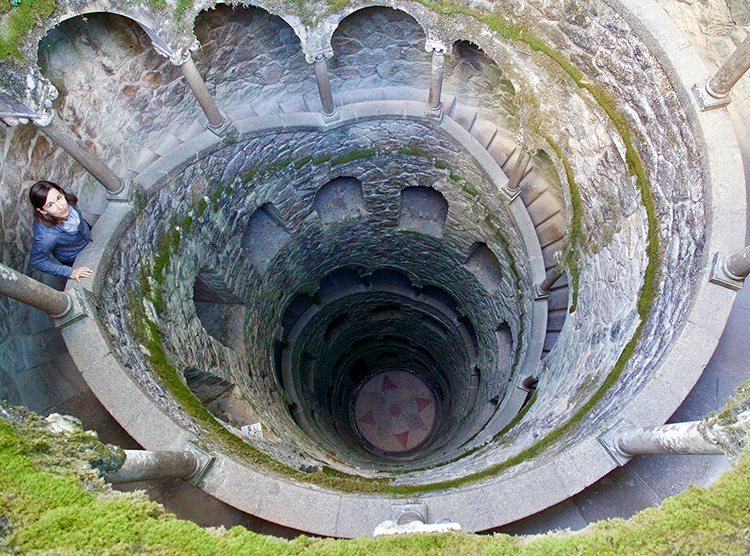 Scratching that itch, she and husband Jedd Chang, a graduate of Pacific Lutheran University, began to think of what life could be like untethered to a traditional place-bound career. They settled on the idea of a freelance online marketing business involving social media content creation and communications for small businesses and nonprofits. Their first and longest-standing client is a nonprofit they connected with while working in the Peace Corps in Jamaica.
While in Oregon, awaiting a trip to Colombia in early October, the couple say their lives continue to be nomadic.
"We consider Oregon to be our home base since that's where most of our family, friends and winter clothes are located," Michelle said, adding they typically spend summers house-sitting and staying with family in Portland, Salem, and Redmond (Oregon). "For the rest of the year, we travel and live abroad."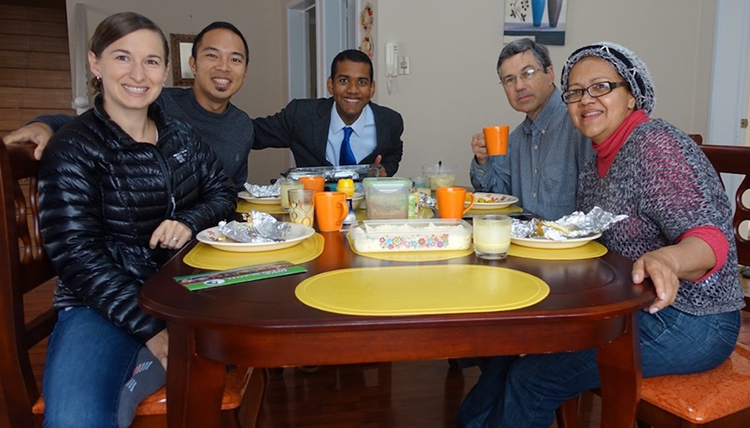 As the couple built their business from scratch, they knew they had to keep expenses low so they committed to not pay for rent or hotels for a year. They got creative and found a number of useful money-saving strategies for their travels — ideas they hadn't seen mentioned in budget travel books.
And they found that reducing living expenses resulted in more meaningful travel experiences. So they refined these methods as they worked online and traveled worldwide.
Michelle became convinced that many people were missing out on travel because of the perceived costs. After visiting some two dozen countries, she decided earlier this year to write her first book: "An Intentional Travelers Guide to Unconventional Budget Accommodations: Creative Ways to Save Money on Transformational Travel," available on Amazon.
The book — which includes case studies, step-by-step guidance, and practical tips — tackles lodging, one of the biggest travel expenses, with unconventional strategies including volunteer exchanges, house-sitting, and homestays.
Michelle — whose brothers Tyler Manson ('07) and Lon Manson ('09) also attended Gonzaga — credits her Gonzaga liberal arts education with providing a broad foundation to approach life.
"I wasn't pigeon-holed into one type of work. My Gonzaga experience was about so much more than academics and career track. It was holistic," she notes. "I think that played a role in my life choices, allowing me to prioritize my own values — travel, cultural exchange, flexibility, spending time with people, being the author of my own story."
While the life of a digital nomad is not for everyone, Michelle believes it's a more viable option now than ever before for those who are passionate, creative and willing to sacrifice to make it happen.
"Thanks to the internet, a new world of remote work has opened up," Michelle said.