Zags to March Saturday in 49th Annual Pilgrimage to Cataldo Mission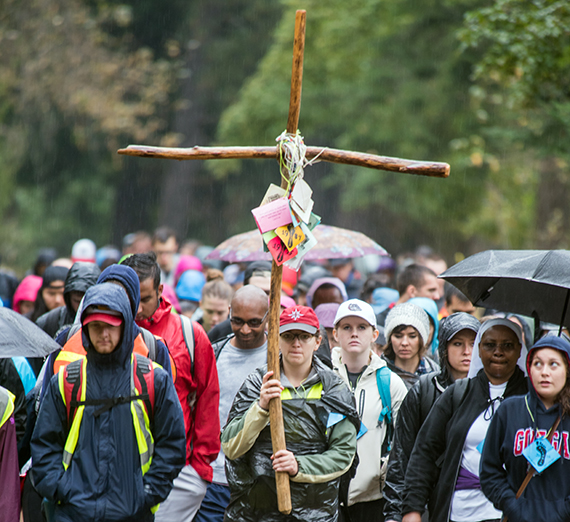 ---
Gonzaga News Service

Video of 2017 Pilgrimage courtesy Greg Onofrio, GU office of mission and ministry
SPOKANE, Wash. — Some 120 Gonzaga University students, Jesuits, faculty, staff, alumni, family and friends are expected to take part Saturday in the University's 49th annual Pilgrimage to the historic Mission of the Sacred Heart — or Cataldo Mission — in Cataldo, Idaho.
The 11.5-mile hike through the wilderness will lead the participants to the Mission of the Sacred Heart, the site of Idaho's oldest-standing building and headquarters of this region's first Jesuit missionaries. Students will travel by bus from campus to the start of their hike.
The retreat provides an authentic experience of Gonzaga's living mission and its commitment to faith and justice. At the Mission of the Sacred Heart, participants will join members of the Coeur d'Alene Tribe and Gonzaga Jesuits for lunch, followed by celebration of the Eucharist.
For more information, please contact Terry Randles in Gonzaga's office of mission and ministry at (509) 313-4242 or randles@gonzaga.edu.