Volkar Center for Athletic Achievement Earns Gold for 'Green' Design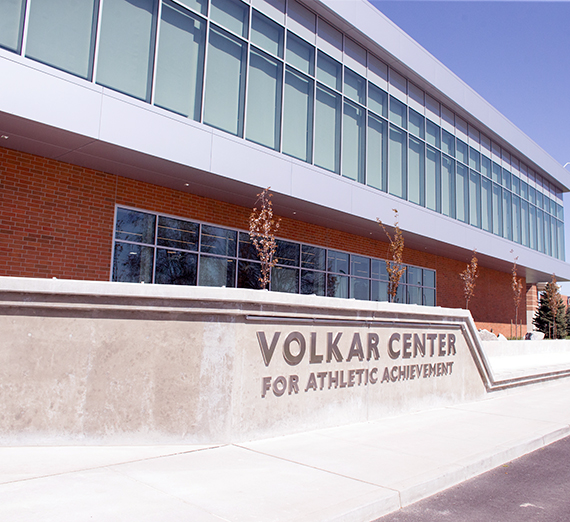 ---
Gonzaga News Service
SPOKANE, Wash. — Gonzaga University's Volkar Center for Athletic Achievement has received the prestigious "Gold" certification from the Leadership in Energy and Environmental Design (LEED) rating system, reaffirming Gonzaga's commitment to sustainability.

The 51,240-square-foot facility, which connects to the Martin Centre and the McCarthey Athletic Center, was dedicated in April. Combined with spaces in the Martin Centre and McCarthey Athletic Center, the building provides Gonzaga student-athletes with among the finest facilities and support services in the nation.

The $24 million project helps student-athletes succeed in competition, the classroom and community. It features state-of-the-art student-athlete support services, a weight room, nutrition center, basketball practice court, Gonzaga Athletics Hall of Honor and multiple meeting rooms. The facility is named for Pat and Sandy Volkar, who provided a generous lead gift.

ALSC Architects of Spokane was the architect for the project. The engineers were MW Consulting Engineers of Spokane. The general contractor was Garco Construction, also of Spokane.

The center is Gonzaga's fourth building to earn the Gold LEED certification. The PACCAR Center for Applied Science, dedicated in 2008 for Gonzaga's School for Engineering and Applied Science, was Gonzaga's first to receive the certification, followed by the John J. Hemmingson Center, which opened in 2015. The Della Strada Jesuit Community, a new home for the Jesuits of Spokane, dedicated Sept. 28, 2017, earned Gold LEED certification earlier this year.

A globally recognized symbol of sustainability achievement, the LEED rating system was designed by the U.S. Green Building Council to support development of more sustainable buildings. The system encourages and accelerates global adoption of sustainable green building and development practices by recognizing projects that optimize energy efficiency, minimize environmental impacts and enhance building users' experiences.