New Software Gives Students 24/7 Access to Interview Preparation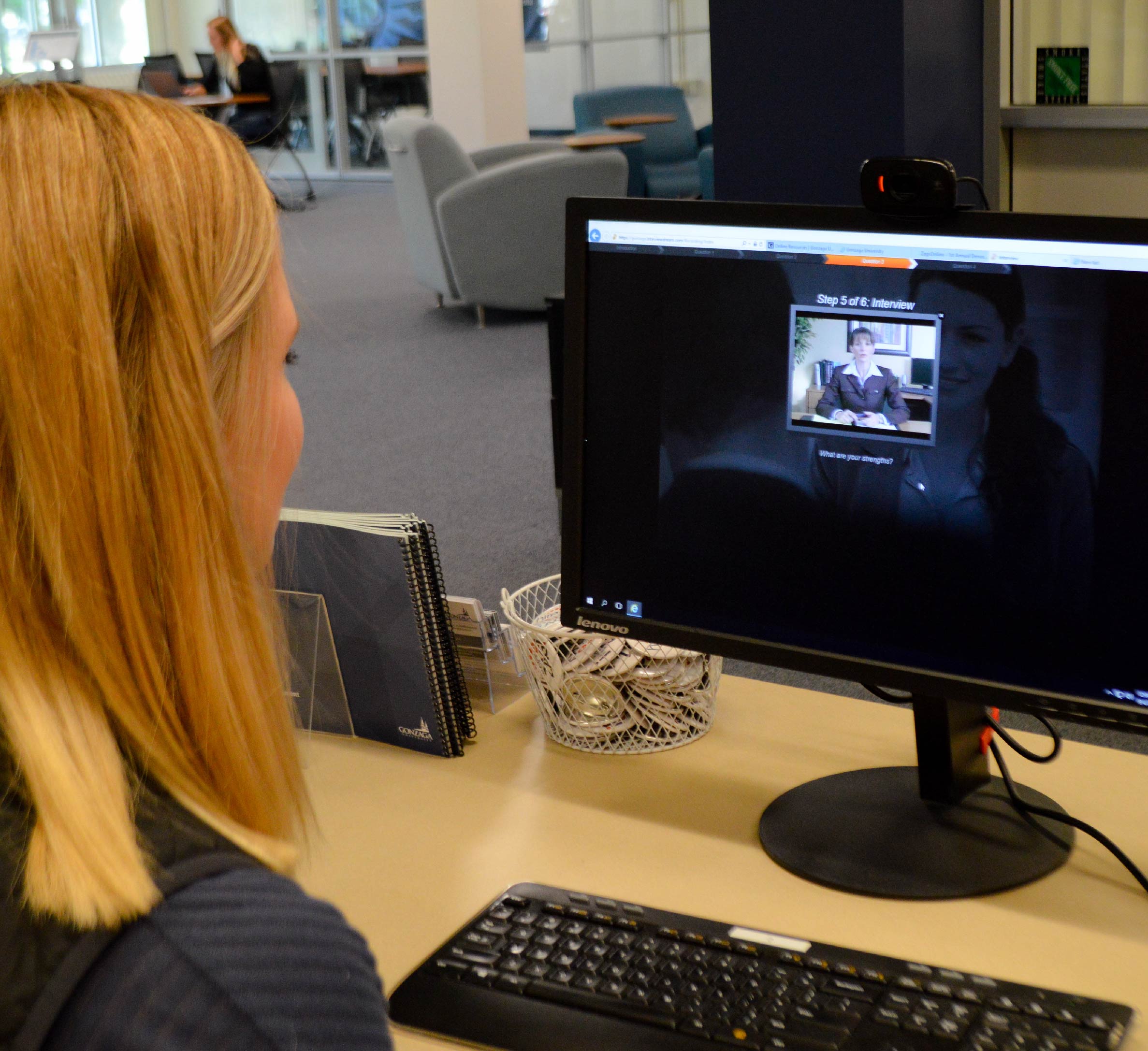 ---
Career & Professional Development
SPOKANE, Wash. — Career & Professional Development is excited to announce the addition of InterviewStream to our online resources. Not only does this program give students 24-hour a day access to interview preparation and practice on hundreds of different question topics, but it also allows you as faculty to personalize and manage interview assignments for your classes.
It's well known that the interview is a vital step in the process of securing a job or internship. However, interview formats are evolving and increasingly rely on technology. Many employers are using video conferencing software to perform long-distance interviews, and some are utilizing asynchronous programs to simplify the screening process for recruiters and hiring managers. Therefore, it is important to make sure that students are not only prepared to clearly articulate interview answers to a variety of prompts, but also to make sure they can do so comfortably when they are talking to a computer screen instead of a live person.
Starting this semester, Gonzaga students are using InterviewStream to practice skills that will make them more competitive in the job search process. This system can also be an interactive way for your students to respond to prompts you create that are related to your field of study. You can write the questions, set the time limit and number of answer attempts per student, create a unique self-assessment rubric, and limit access to your assignment to just your students. By requiring students to integrate demonstration of knowledge of your subject area with the delivery skills of an interview, you support the development of your students in multiple ways.
For more information on this product, please go to the training site, or log into the Gonzaga site by going to http://Gonzaga.interviewprep.app. If you have additional questions, please contact Career & Professional Development at careers@gonzaga.edu.