It's More Than Jobs: Supporting Students in their Educational Pursuits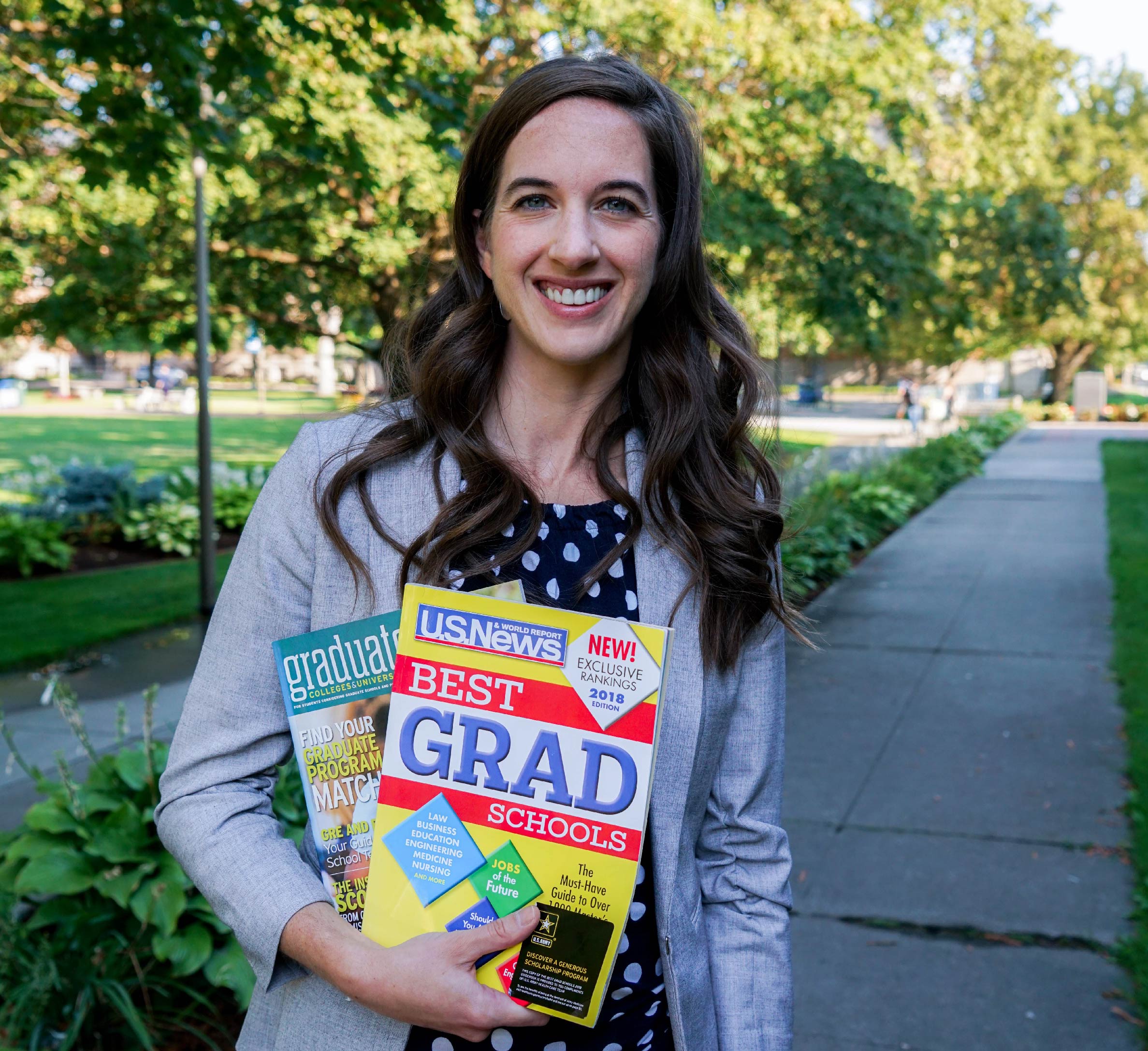 ---
Career & Professional Development
SPOKANE, Wash. — In the spirit of serving Gonzaga University students that intend to pursue additional education beyond their undergraduate degrees, we are excited to announce the creation of a new position within Career & Professional Development: the Professional and Graduate School Program Manager. Katherine Brackmann, who has served as CPD's Recruiting & Research Specialist since June 2017, will assume the new role beginning this fall.
Results from the most recent three years of the annual First Destination Survey, which reports on post-graduate outcomes, have shown that nearly 20 percent of undergraduate students at Gonzaga plan to continue their education in some capacity after earning their degree. This new, full-time staff position allows us to enhance the services available to these students by supporting existing on-campus programs and supplementing those with additional or expanded programs and services.
The Professional and Graduate School Program Manager will help current students understand a variety of processes related to securing admission into a graduate or professional school program, including but not limited to law, medicine, business and the humanities. This is achieved through one-on-one counseling as well as workshops, information fairs, networking events and seminars. During spring semester we will host our first dedicated Graduate and Professional School Fair, which will allow students to interact with admission counselors representing a variety of graduate-level academic programs.
Career & Professional Development looks forward to collaborating with administration, faculty, staff, and student leaders to support students along their educational and career journey, both at and beyond Gonzaga. Please keep an eye out for these events, and when appropriate, be sure to refer students to our office for guidance and support.